My girlfriend and I visited Shirakawa-go and Gokayama village under a flurry of fluffy snow flakes. We booked a bus tour trip over the weekend to witness the Shirakawa-go Winter Illumination. It was supposed to be the main event of the tour, but since it was already our 2nd time in Shirakawa-go village, we felt that Gokayama was the most beautiful part of the trip. I couldn't give out any details on where and how the tour was since everything was in Japanese and only Jenny (my girlfriend) could understand it. It only costs 20,000yen/person, and it already includes the bus tour, trip omiyage, first night sumptuous dinner hida beef set, a one night stay at APA hotel Kanazawa, and all entrances in parks, heritage villages, etc. Totally worth it, right?
The start of the trip will be at Ueno Park (1st stop) and then Shinjuku (2nd stop). Everyone will be assigned a seat inside the bus. We chose to be fetched at Ueno Park as it is less crowded there than in Shinjuku. We were assigned at the 6th row. Yay! The first thing I asked was if there was a toilet inside. Unfortunately, there isn't. But the tour directress told us that there are bus stops along the way so we shouldn't worry. The next bus stop was at 11:30am. I never really liked bus rides as I get dizzy, but Japan buses or maybe their roads are really smooth.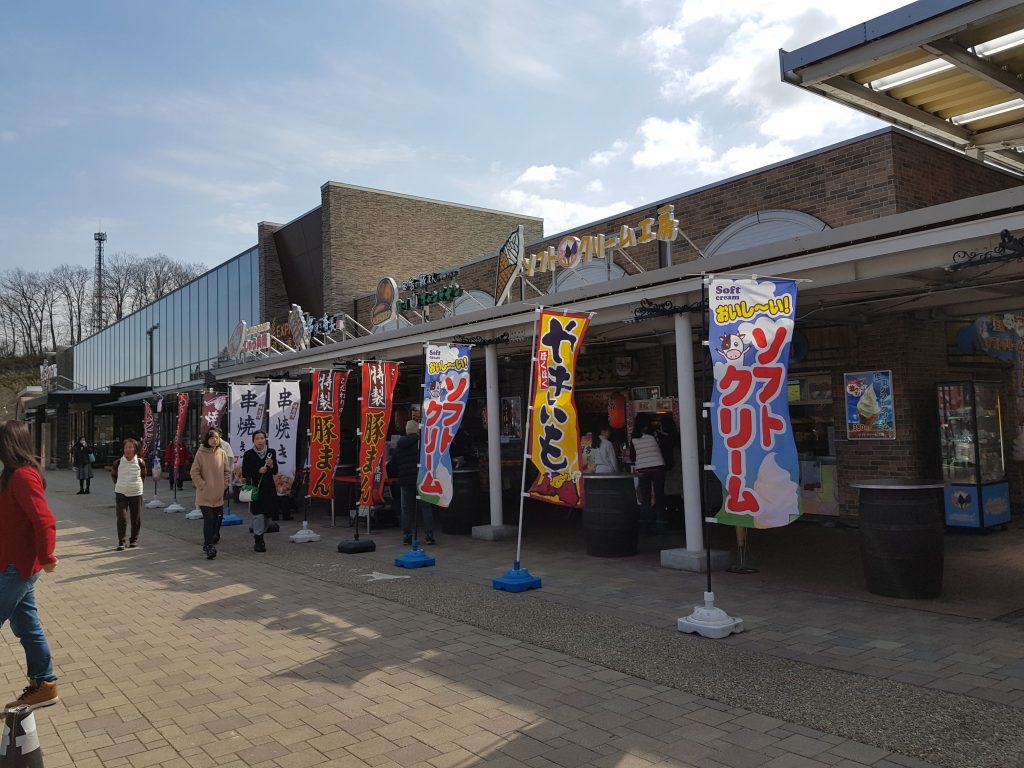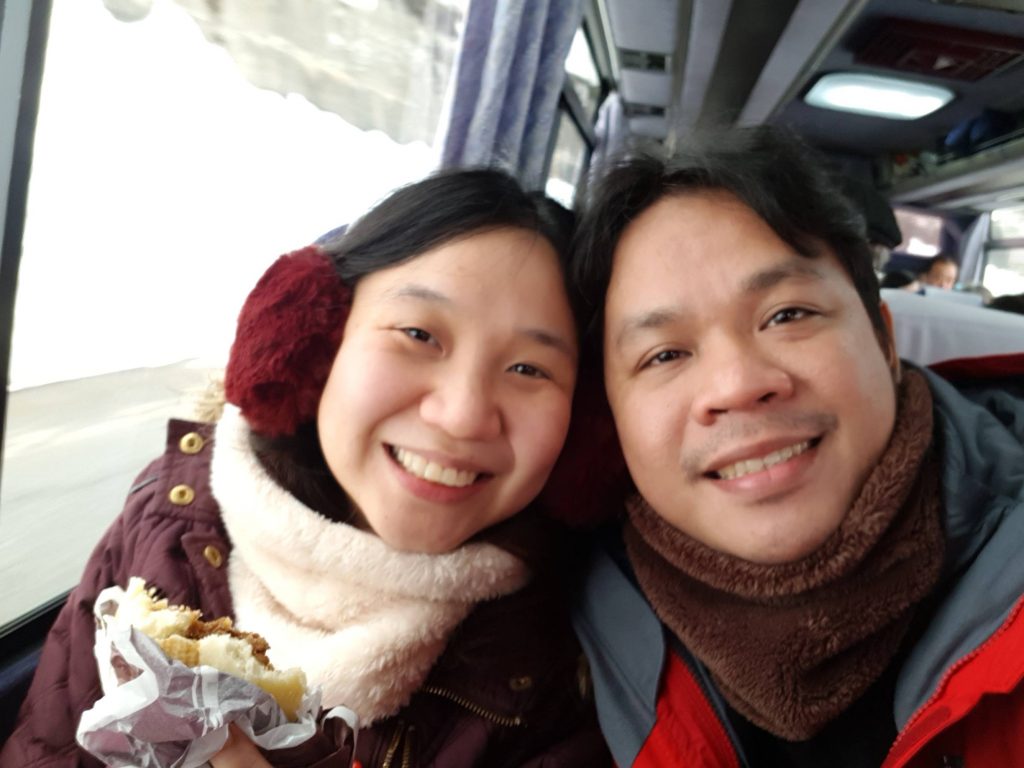 Lake Suwa
This was our 2nd stop. I forgot to take a photo of the Omiwatari (Path of the gods). It's an ice phenomenon where an elevated cracked ice appears on the surface. But here's a photo of my beautiful girlfriend though. <3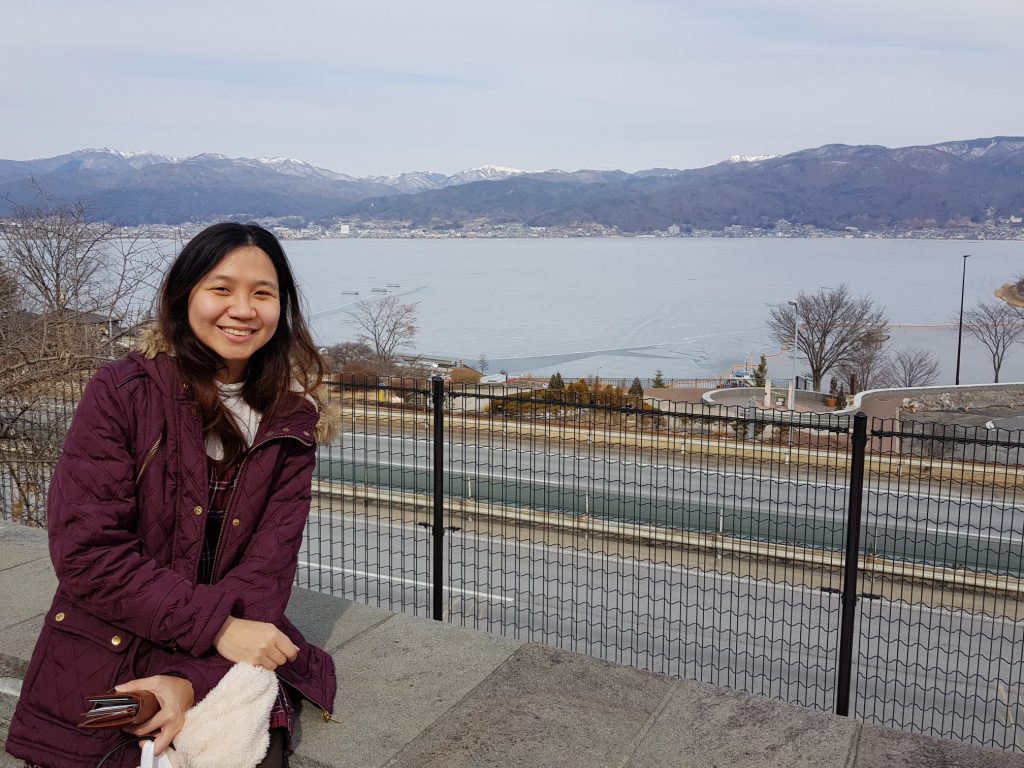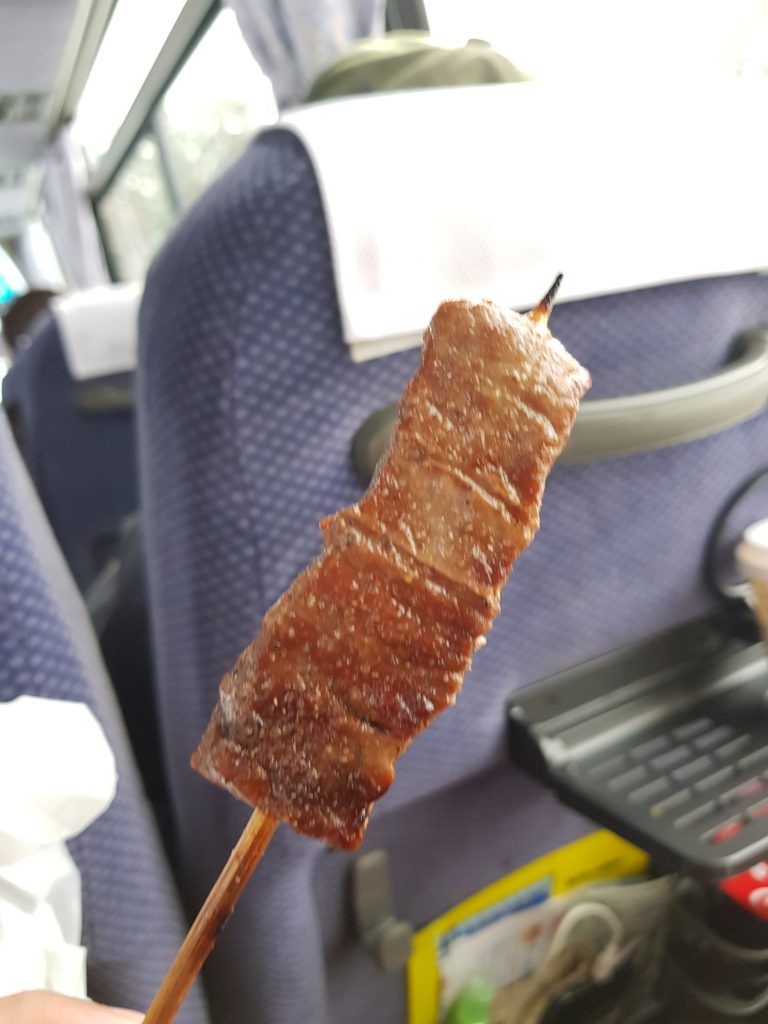 We arrived at Shirakawa-go village around 4:30pm. We had around 50 minutes to go around the area. It was a different part of the village from the last time we visited, so it was a new experience for us.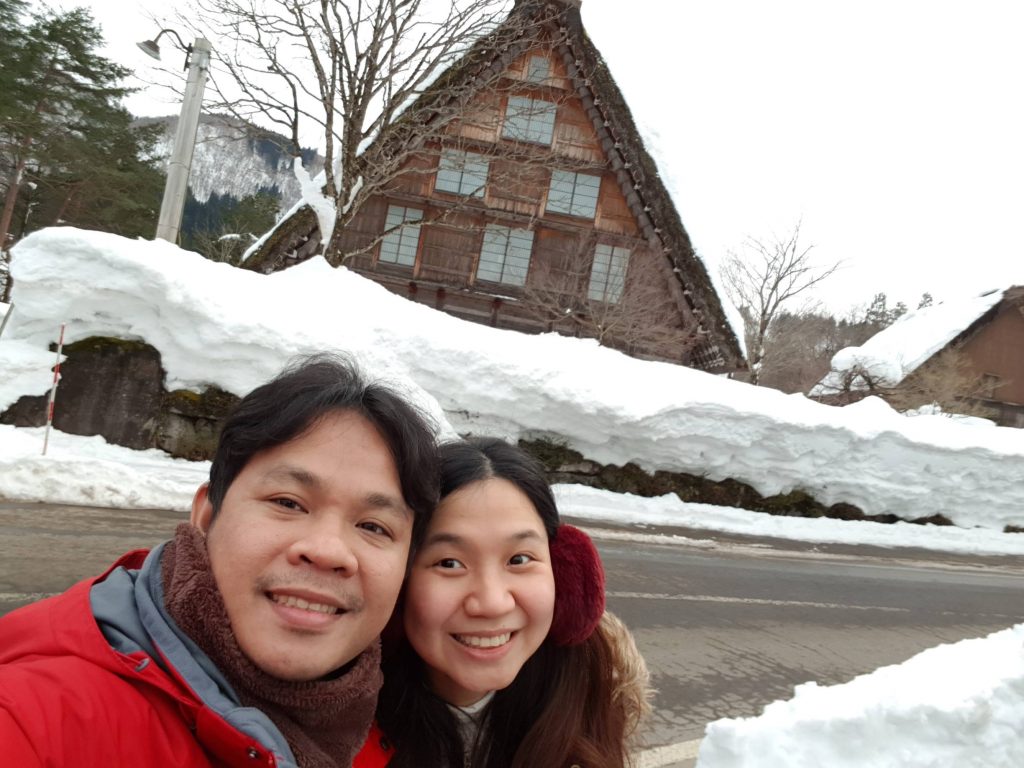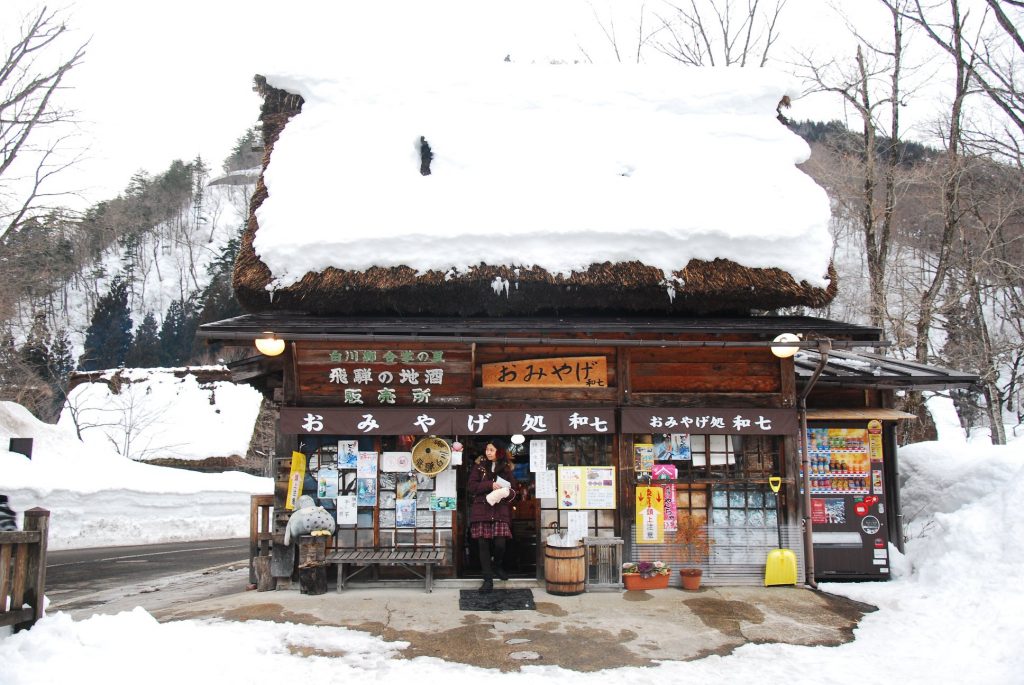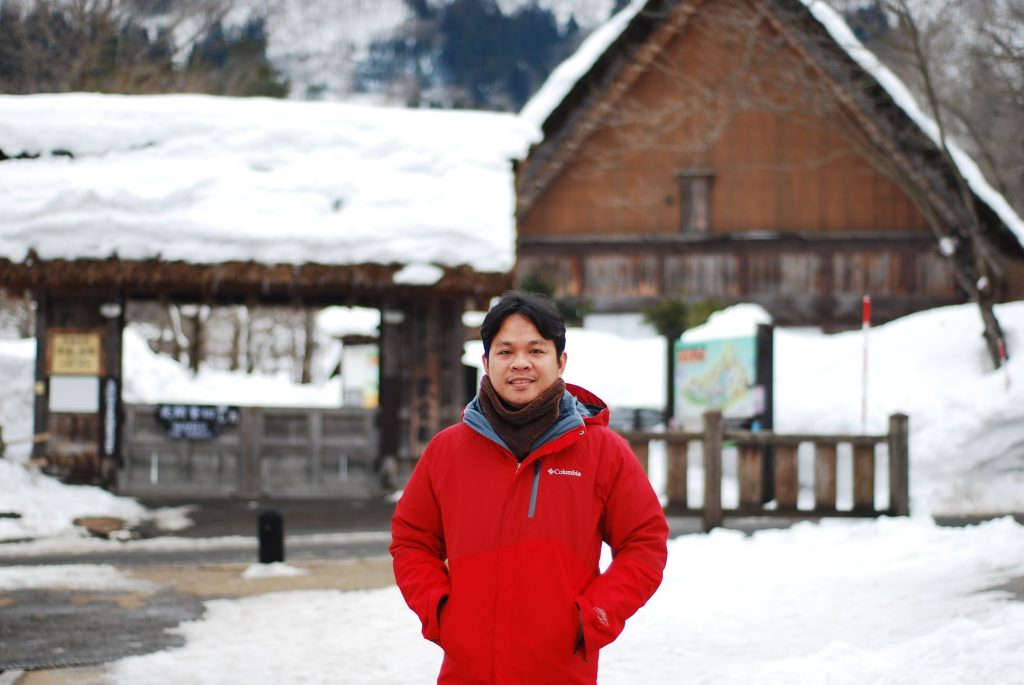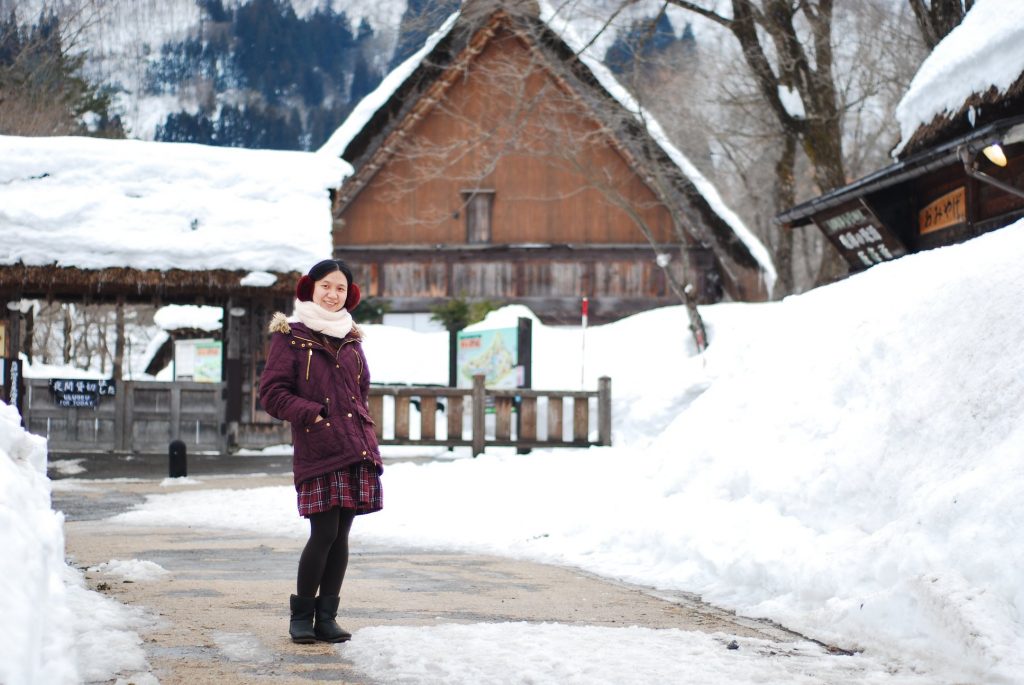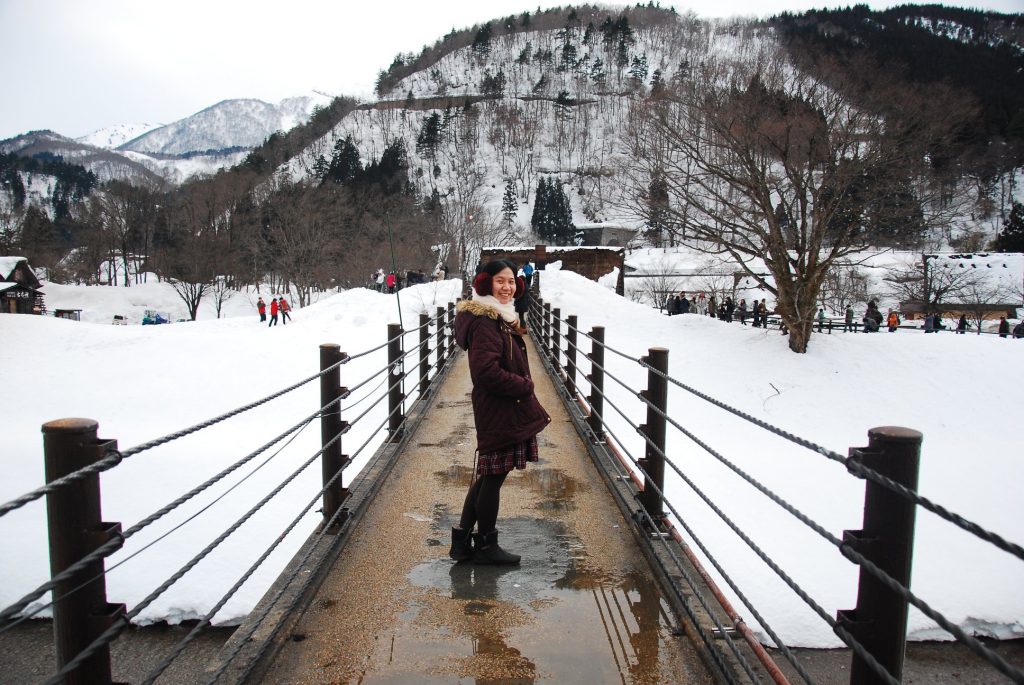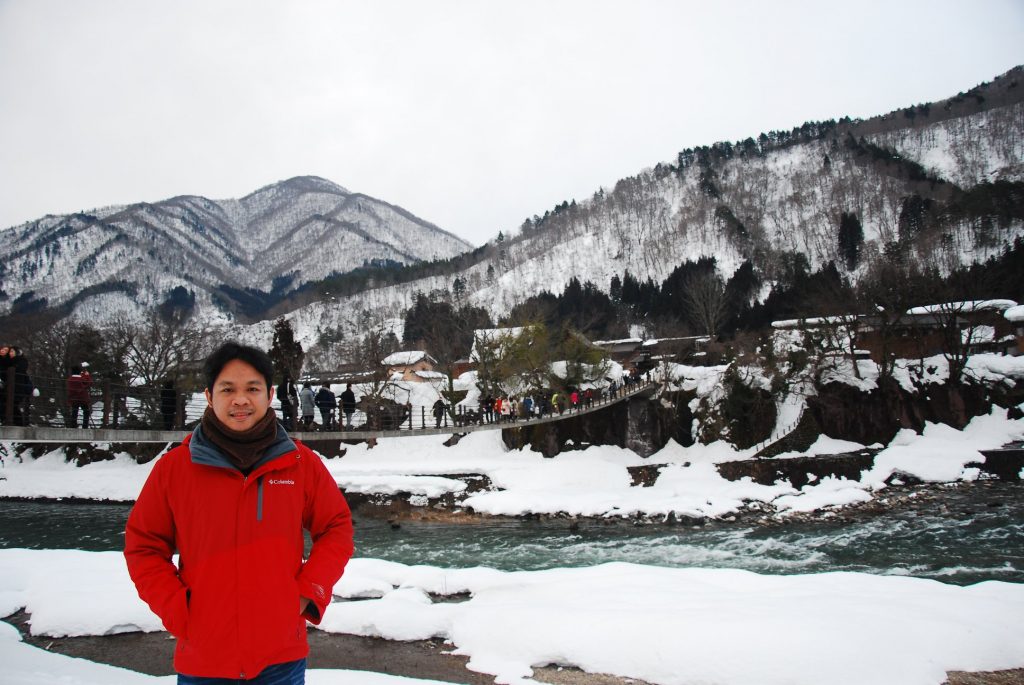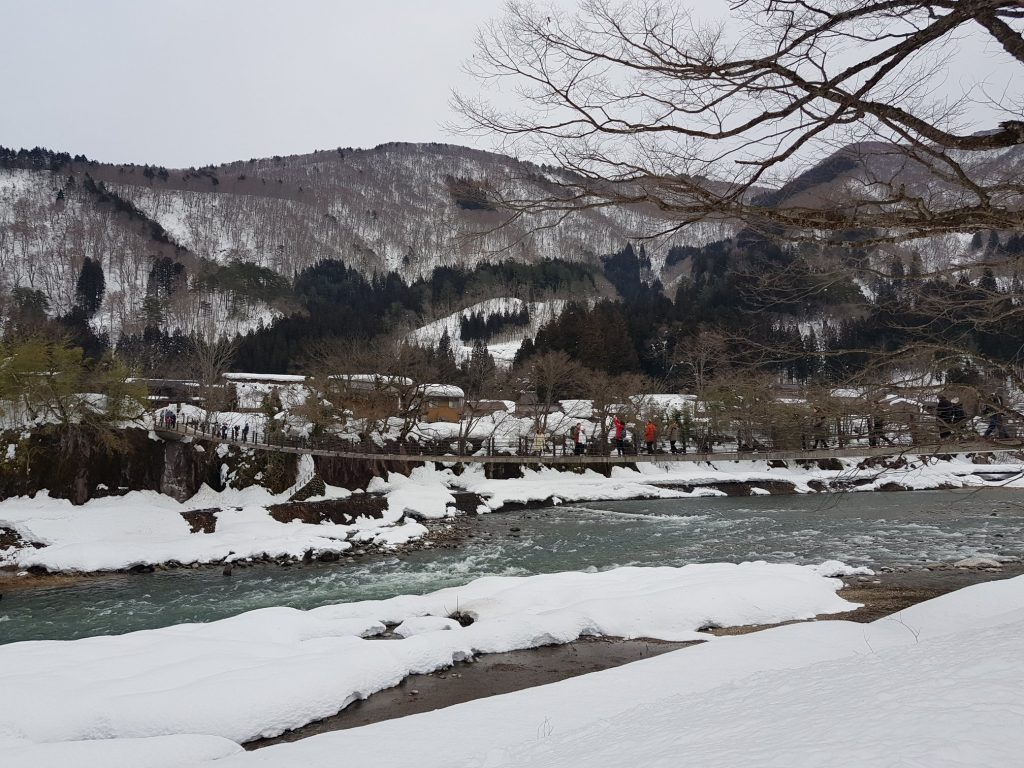 After Shirakawa-go, we went to a nearby restaurant for dinner. There were assigned seats already, so Jenny and I were on the opposite end of each other. She was seated next to an old man, who apparently spilled his miso soup. Nobody noticed it, so nobody helped him. Yet, I immediately went up and asked for tissue and helped him wipe his table. He was also wiping his camera. We asked him if it was okay, to which he replied "だいじょうぶ です。"  There's a story behind this incident to which I will tell in another post.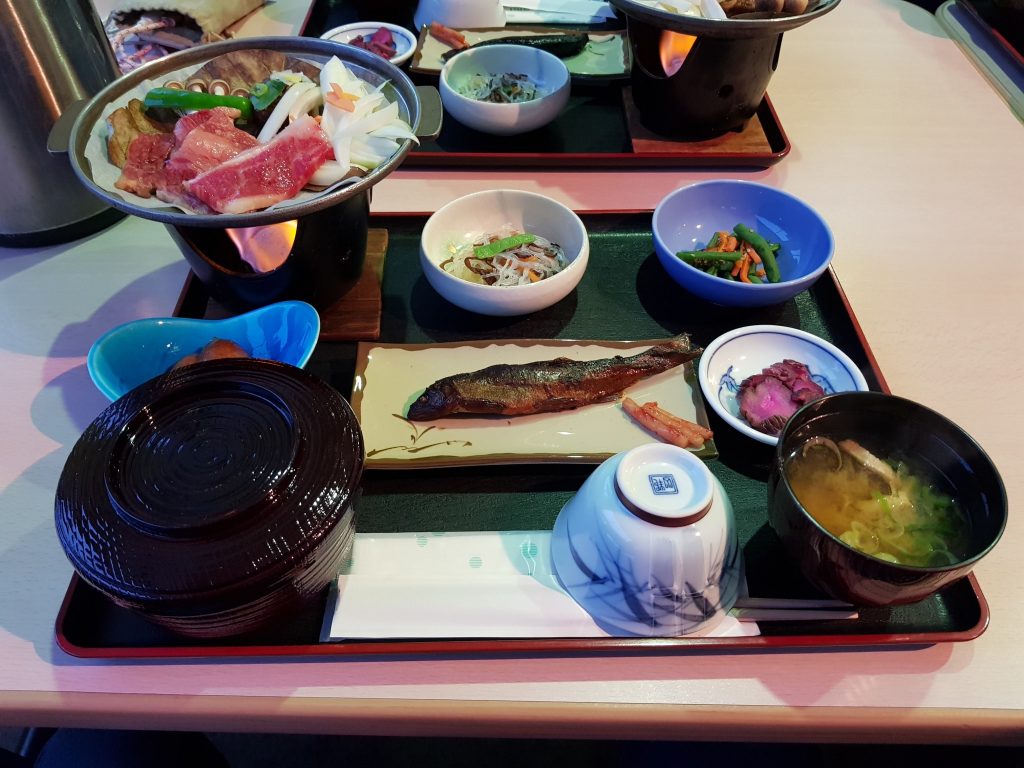 That dinner was probably one of the best as I was able to enjoy yet again Hida beef and fish! I don't eat fish but this one was totally different. I can still vividly remember the taste. Ahhh. Dinner was short as we need to get back to Shirakawa-go village in time for the winter illumination. In all honesty, the illumination wasn't that amazing. I would've prepared it to be seen at the observation deck. But the light up was just so-so. You can participate in the candle lighting. There's also free fermented rice and/or fermented red bean soups that you can try.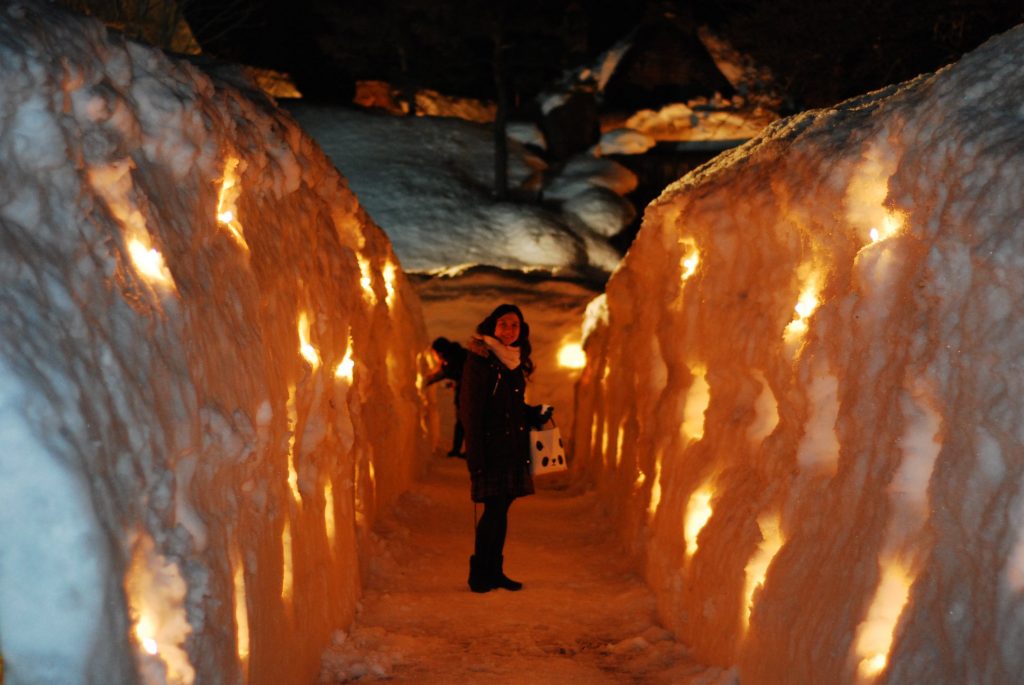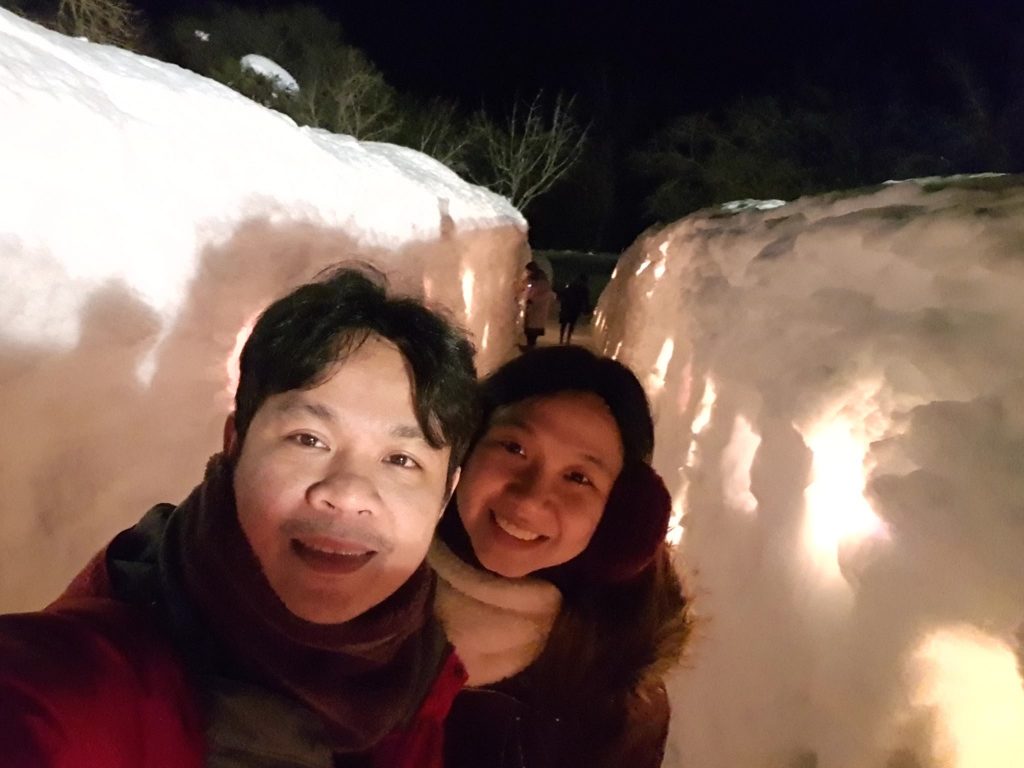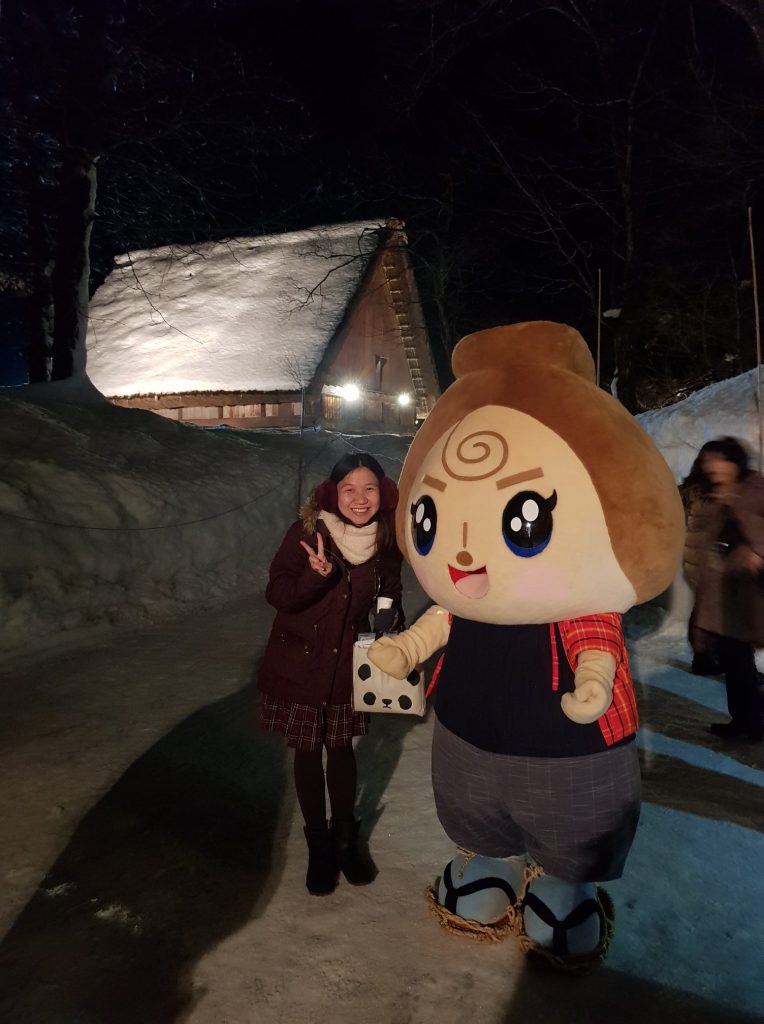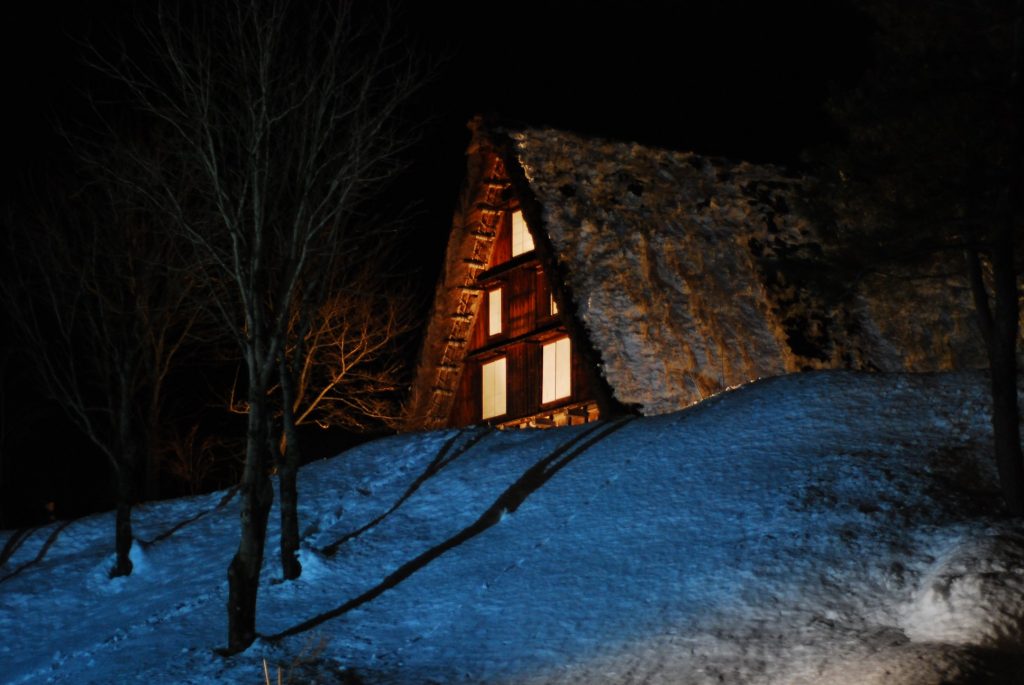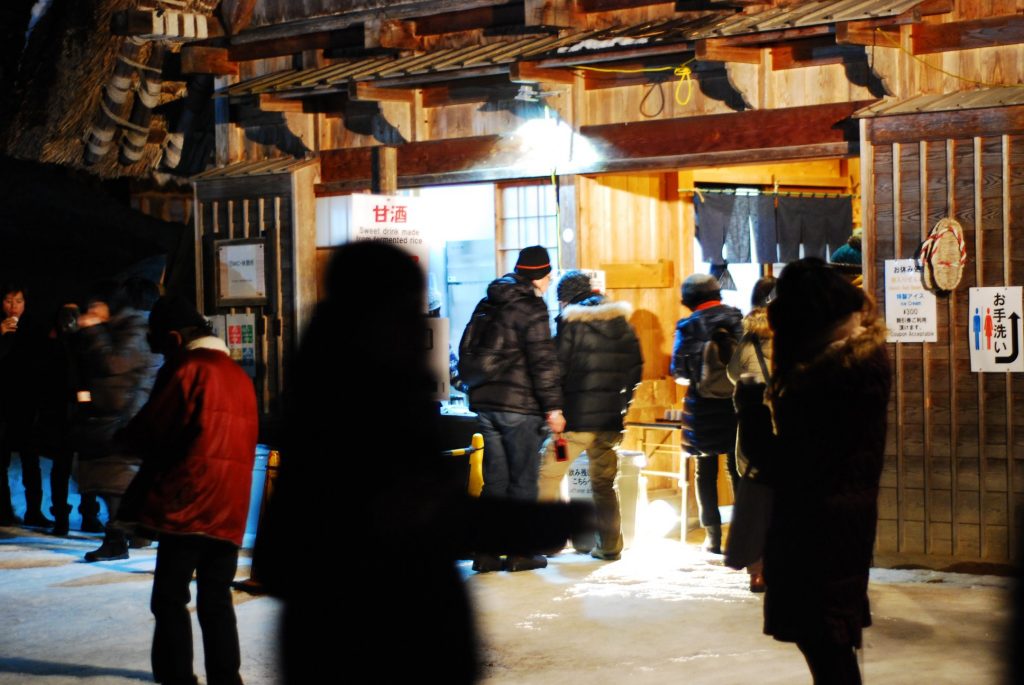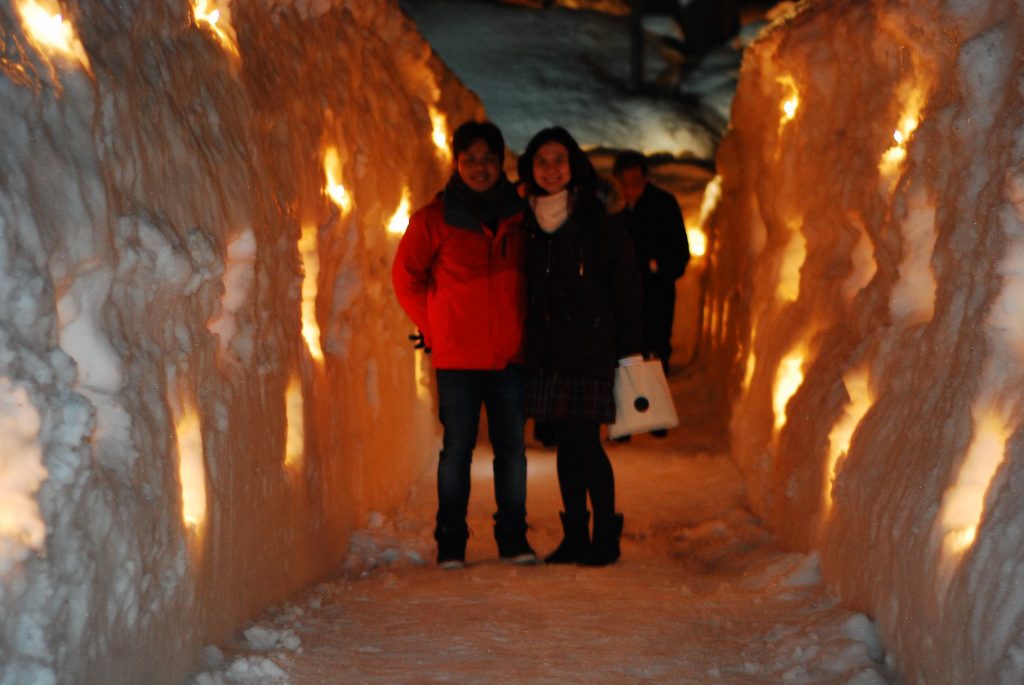 Overall, it wasn't as satisfying for me. I might come back, but maybe when they will allow us to visit the observation deck. It would be more majestic for me if I can witness and take a scenic photo just like this one below.