Yesterday, I received the result of my application to the International Graduate Program (IGP) of Keio University. My application was accepted!

Allow me to narrate my journey on how I applied for the program. I first heard about Keio University through an officemate. He was also a scholar way back 2011. It was during one of our train rides going home that I got to talk to him about the program. He told me that getting in is easy. Of course, it was easy for him because he was a smart person. I enjoyed following his blog from time to time, reading his adventures as a graduate student. Soon after I resigned from my previous company, plans have changed and getting a masters degree wasn't at the top of my mind already. It was then again that two of my ex-officemates were accepted and granted a scholarship at Keio University in 2014. I also had a vacation in Japan at that time, so I stayed at their place to save up on accommodation. We were then discussing about their life at Keio and I seemed to be convinced at applying again the following year. You can actually check the Keio Graduate School of Science and Technology website for more details. The website is usually updated around September/October each year. The complete Application Guide for Fall 2018 can be downloaded here.
Getting a prospective thesis adviser
Last May 2016, I finally decided to start my application. The first step in applying for an ADB-JSP scholarship is to find your potential advisor. Keio has a staff search where you can check the different laboratories that you find interesting. There's a lot of brilliant laboratories that you can join, but I decided to contact the Takada Laboratory, because its focus is about Software Engineering and Service-Oriented Computing.
Below is the promotional video:
I sent an email to Professor Takada last May 2016, but he was so busy that he was able to reply a month after. I introduced myself and stated why I'm interested applying at Keio and his lab. He also asked several questions which I had to answer as honestly as possible. The application period for 2017 admission was fast approaching, but there was still no reply from Professor if he is willing to become my adviser. It was then during November when he asked if whether I'm still pursuing my application. I can't proceed because I haven't even reviewed for the GRE. I told him that I am really very interested in joining his lab, but asked him if it's okay that I apply for 2018 Fall admission. He was kind enough to consider me. I visited him at his office at Keio University to present my draft research plan. It was about Digital Transcript of Records using the Blockchain Technology. Yep, my draft research plan was rejected because it's not the focus of his lab. Although there are other labs that are related to blockchain, my first impression with Takada sensei is that he is very approachable. He also speaks American English fluently so I won't have any problem communicating my thoughts to him. He also toured me around his laboratory and described the daily life of his students. To be honest, I felt sad upon leaving because I felt so incompetent because my draft research plan was rejected.
Now back in the Philippines, I decided to finally start my application process. It was also in a series of 1-on-1 with my line manager that my "plans" were finally laid out. She kept on pushing me week after week about my plans.
Take the Graduate Record Examination (GRE)
After meeting Professor Takada, and my assumption that he will be my thesis adviser, I had to take the GRE. It is a standardized test that is an admissions requirement on most graduate schools. Create an account, schedule your exam, pay, and then take the test. I prepared and reviewed for the exam for around 2 months. Reading through the Manhattan GRE app reviewer, the Magoosh Vocabulary, and even Khan Academy. It was a series of late night reviews for 2 hours before sleeping, and 4 hours of review during weekends. I never thought that high school Algebra and Statistics were that easy! You will get your unofficial results for the Verbal and Quantitative sessions immediately after completing the test. The Analytical Writing results usually comes a little late. You also have to take note of Keio's Institution Code which is 3843 (as of this writing). The results of your GRE must be directly send to Keio. GRE results are valid for 5 years. My exam location was at held at the Ateneo Professional Schools Salcedo Campus.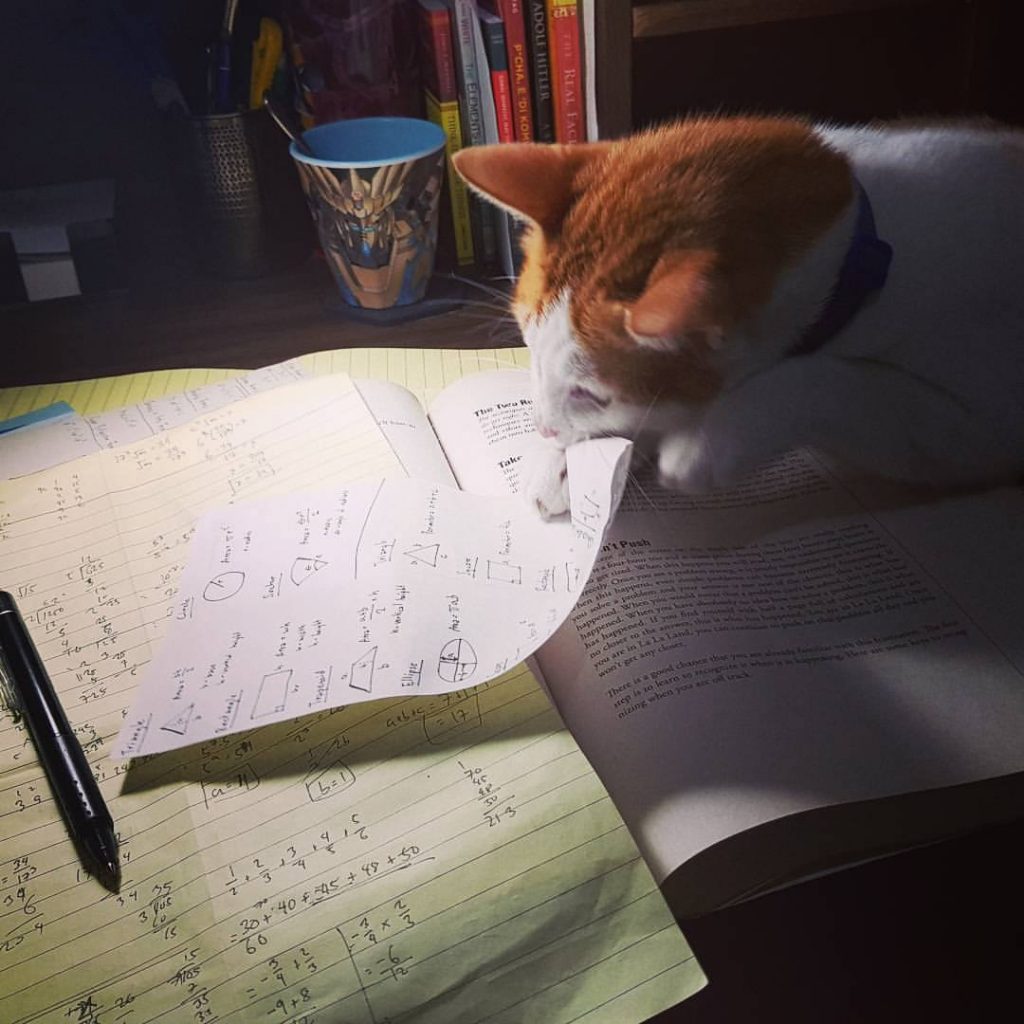 Letter of Recommendations
Choosing your recommenders is very crucial. They must be people in position to appraise your potential for graduate study. If you are also applying for an ADB scholarship like me, you must obtain at least one letter of recommendation from your supervisor/manager at work. As for me, I asked my Direct Manager, and our Head of Product. You should provided them the form and have them seal and sign in an envelope.
There is also an option to have them submit it online. I suggest you choose this option because if there's going to be some problem with your postal service, it will be very difficult and embarassing to obtain another copy. I have an unfortunate experience about this, which I will be telling at the later part.
Request Transcript from Home Institution
You must fill-up the Transcript Request Form and send it to the school where you graduated. As for me, I graduated in the province so I had to go home and process everything for an entire week. It was a very tiring week for me because I graduated last 2007 and there were a lot of changes already. First, the computerized system can no longer automagically calculate my GPA because the system was migrated in 2008. I had to go to my College and have them calculate my GPA manually. When I went to my college, they needed my official Transcript of Records (ToR) so that they can calculate my GPA. It was a limbo because my ToR is still pending request from the registrar. It was a good thing though since the student assistant who helped me was very accommodating. She was going the extra mile texting me even after her duty hours. It was a buzzer beater moment because all of my requests at the university registrar were released at 4pm. I hurriedly went to my college to have Range, the Dean, calculate my GPA. The one in-charge of calculating GPA was actually my previous teacher in college. I never really liked her teaching style. I thought she has changed, but she hasn't. When I asked her, she said to just email a copy of my transcript so that she can calculate it the next day. I understand her though, that she already has a family and all that. But she was expected to arrive around 1pm, and I waited 2 hours for her until I finally gave up. There was also 30 minutes left before 5pm, but she insisted to have it calculated the next day. She didn't even consider that I had to fly home just to have these requirements completed. Good thing though that Range was there, so I approached him. He was so accommodating and even offered a seat to me whilst waiting. We were finally able to calculate my GPA, have him signed the form! My requirements were finally completed!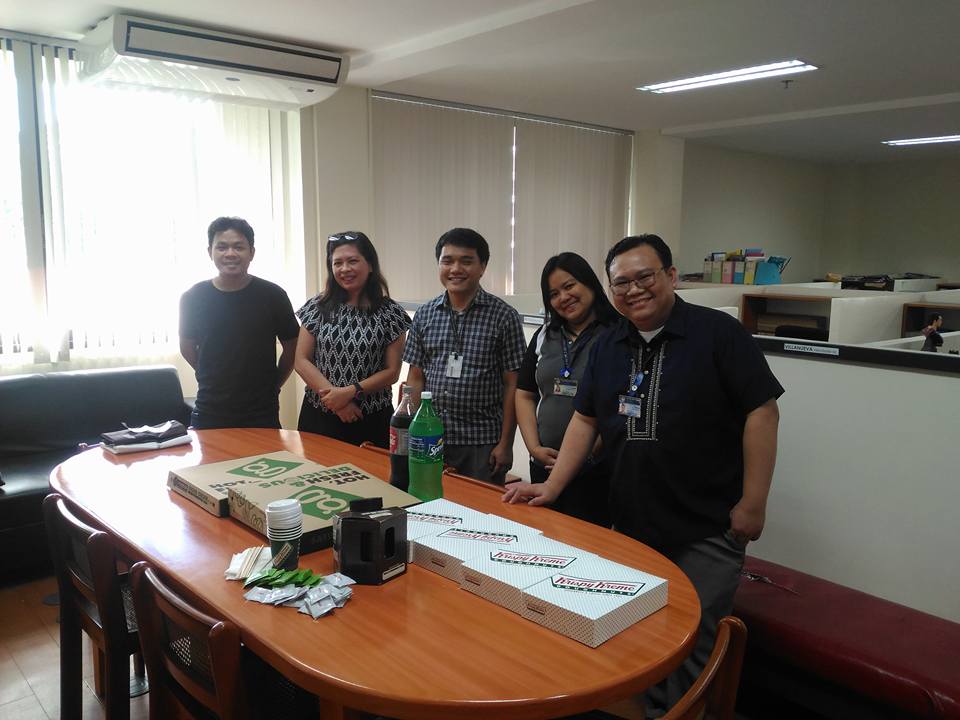 Normally, it will be your home institution who will send the documents to Keio. But for my case, they just instructed me on what to do. They will just sign and seal the envelope, and I will be the one to send it via FedEx.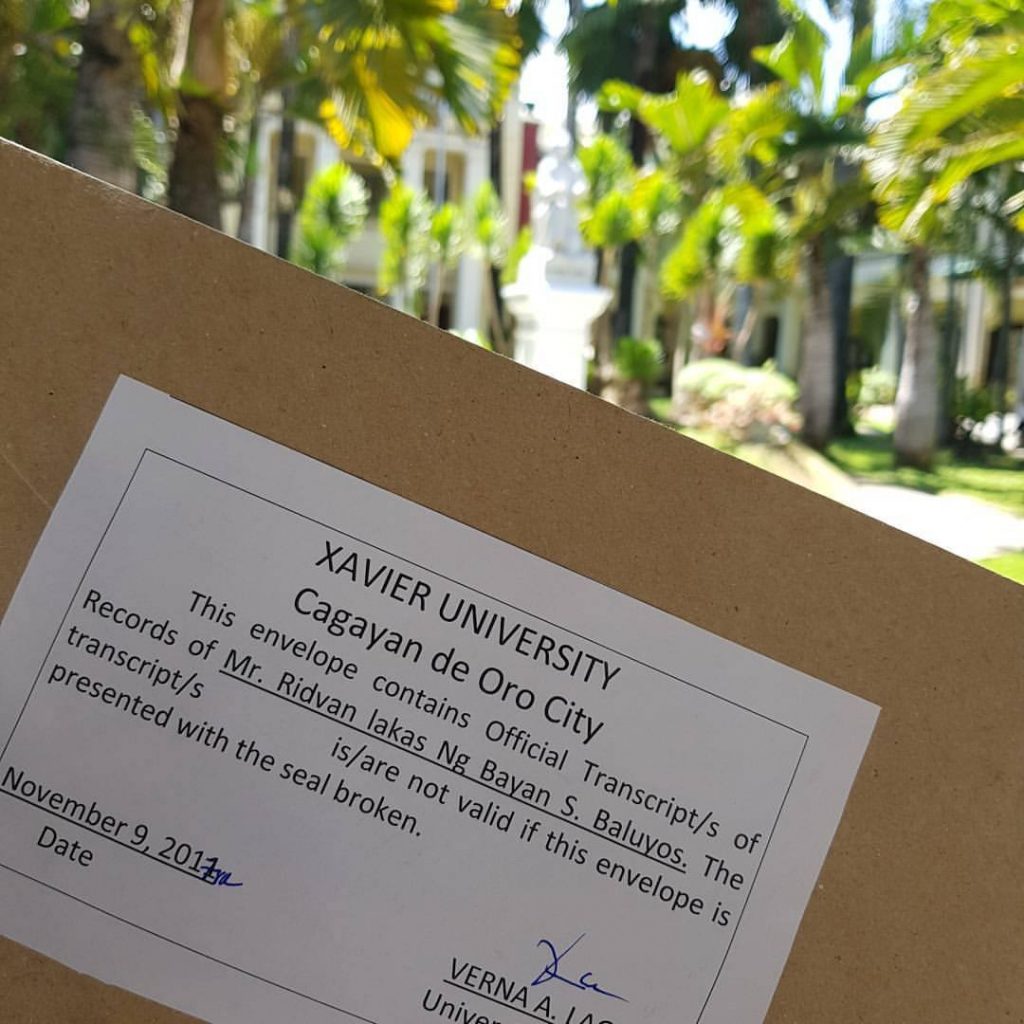 Statement of Purpose
If there is any document that is more important than anything else, it would have been this. Your Statement of Purpose (SOP) is your gateway towards admission. The admissions committee doesn't have any idea of who you are, except for the documents that you are submitting. So I suggest you creat a very strong SOP that will support your application. Show them that you are not only interested in the institution, but also show them that you are more than capable of finishing the program. There are many advice over the internet on how to create a strong SOP, so I suggest you take a look at it and really spend time in composing it. Revise, revise, and revise. Always check for grammatical errors, composition, and content. I could no longer remember how many times I revised mine.
Application Form and Financial Statements
These requirements are pretty straightforward. Just download the forms and fill them up. You might need to get a Certificate of Employment and Income Tax Return from your employer.
Asian Development Bank – Japan Scholarship Program 
If you are applying for the ADB scholarship, which I'm sure you are because you are reading this, you must fill-up this form and include it in your submission.
TOEFL Score
Since my home institutions' medium of instruction is English, I am exempted from taking and submitting TOEFL. I just had to request a certificate from my home institution. This isn't usually a problem for Filipinos.
Email Communications 
You are also required to submit the email communications between you and your prospective adviser. I probably have no problem with this since I have contacted Professor Takada several times already. Take note that you will input in your application form how many times have you contacted a prospective adviser. So constant and meaningful communication between you and your prospective advisor is important also.
Application Fee
An application fee of 10,000 yen must also be paid before submitting your requirements. As for me, I just paid online via credit card
Submit Requirements
Now, this is the most interesting part. I finally completed all of my required documents. Since I was in Tokyo last November 2017, I decided to just send it via postal mail domestically. This was in the hope that it will be cheaper and faster. Unfortunately, that's not the case. In a series of unfortunate events, my documents were nowhere to be found. I waited for 2 weeks and the status of my application online still hasn't updated. It was then that I decided to contact the Admissions Office of Keio directly. They were actually very responsive and accommodating of my requests. Going back, my documents were nowhere to be found so I finally accepted that it was lost. Given also that I am already back in the Philippines, there was no other way for me to contact the postal office in Kawasaki. All the other documents were easy to submit. I now have problems with my letter of recommendations. My direct manager has already been reassigned in Lisbon, Portugal. I sent her a message immediately and asked if she should still create another recommendation letter to me. Worst case was I had to find another recommender. Good thing she was still open, but the problem now is how to send the document. Given that she's in Lisbon already, the cheapest and fastest DHL delivery would cost around 3,500 pesos and was estimated to arrive past the deadline. I already wanted to give everything up. Yet, remembering everything that I went through and the people who also believed in me, how can I throw everything away? So during the week before the deadline of submission, I rushed everything. I requested again from our HR my Certificate of Employment, requested from Robert (our Head of Product), printed all my requirements, and sent them via FedEx. The funny thing was FedEx is actually fast. The Admissions Office of Keio received my documents a day after I sent them. Luckily too, DHL was punctual and was able to deliver the documents a day earlier than the estimated arrival. Wooot! It was a hectic week for me, but I praise God I was able to pull it off.
The Waiting Game
After you have submitted everything, you will have to wait until the announcement, which was yesterday. The actual date was actually February 2, but they postponed it. Plus, the initial documents that I sent via domestic postal mail in Kawasaki actually arrived at the office. I couldn't help but laugh at the situation! Right after you have received our acceptance letter, they will then endorse you for the ADB Scholarship. I might wait for a month or so, before I get the results.
Summary
Overall, the application process for me was an adventure, and I'm happy I made it this far. Here's to hoping and praying that I will be granted the ADB-JSP scholarship! Because I really want to join Keio, but I don't have money to pay for the expensive tuition. 😀
Gratitude
I would like to thank the ff. people for making this possible:
Roj – for your very inspirational blog posts.
Siena and Enzo – for introducing me to Professor Takada, and helping me out with my questions about Keio.
Sarah – for pushing me to apply for this scholarship during our 1-on-1s, for making and sending your recommendation via DHL for FREE. T_T (tears of joy).
Robert – for the recommendation letter, and late night conversations and advice at work.
OLX.ph HR – for accommodating my rush requests for CoE.
Ma'am Amor, Ma'am Bambi, and Ma'am Cynthia of XU-CCS – for replying to my FB messages and inquiries.
Sir Range and Sir Gerry – for going the extra mile in calculating my GPA, even digging up old records and documents.
Miss Aira and Ma'am Verna of the XU Registrar- for accommodating the rush request of my transcript of records and other documents.
To my ever supported girlfriend, Jenny. Thank you for reviewing my SOP a hundred times! Sometimes I get irritated but I know it was for my own and tada, got accepted. Labyu! <3
More importantly, thank you Jesus! For this opportunity and privilege. Everything is Yours!
[The use of Keio Logo]
https://www.keio.ac.jp/en/about/learn-more/logo/
UPDATE:
I did not push through with the program as I have been offered a job in Tokyo.