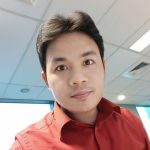 Hi, I'm Ridvan Baluyos! I work as a Sr. Software Engineer, and is a Zend Certified Engineer (2017-PHP). Currently, I'm responsible in building (and sometimes breaking) the Philippines' #1 Buy and Sell website. I hold a bachelor's degree in Computer Science major in Information Technology at Xavier University – Ateneo de Cagayan.
When away from the keyboard, I like to annoy my cats and get love bites in return. Apart from that, I also do urban gardening and building Gunplas. I enjoy reading about history, culture, biographies, documentaries, technology, and Christian apologetics.
This blog has no particular category or target audience. I am writing random things here.
If you have any questions, feel free to contact me via email: [email protected]