I have barely 2 weeks left before my Graduate Record Examination (GRE) and I'm still not confident enough if I would get good grades or not. Weeks before, I tried memorizing vocabularies so greek to me. To the point that I found it boring and useless. But every GRE blog or review that I read, they all say the same thing – formality.
I really want to get good grades. I was torn between purchasing Magoosh or Manhattan for my review supplements, since both had very good reviews in Quora. Manhattan eventually prevailed as it is cheaper (1050 Pesos Only) as compared to GRE (6,600 +/- pesos).
I started practicing the Quantitative questions. These were actually simple Math questions that I've already learned in high school. But I forgot them already. Getting the perimeter/area of a triangle, normal distribution, adding fractions, etc. I so hate myself right now, but I believe I need to push myself further. Given also that I planned on studying over the long weekend but ended up getting headache yesterday.
Back in college, in one of our Math placement exams, I was one of the two who passed the placement. That means we can proceed immediately to the higher math instead of taking up Math 101 again. I felt lucky but I could still remember vividly how my head was about to burst after taking that exam. I could also remember during college that I get A- or B grades before semi-finals, then eventually settle for a grade of C during finals. Grrrr. I only failed my Math Analysis 2 (Integral Calculus) and pretty much enjoyed the rest like Discrete Math, Statistics, etc.
Moving forward, I plan to finish the exercises first before ranting again. I commit to study harder and smarter in the upcoming weeks!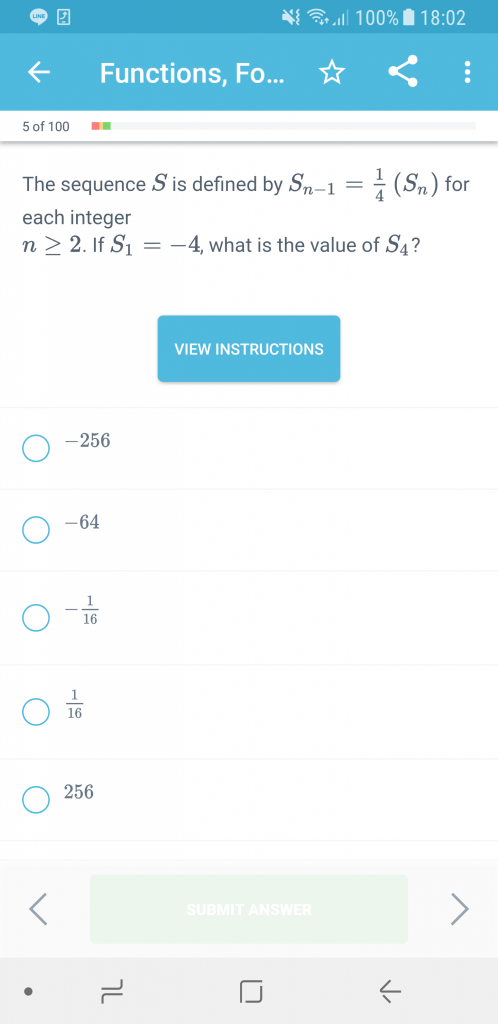 Update:
Tutor the People contacted me and they are offering a $100 discount on their GRE tutoring services.
Just use the discount code: special100