Overnight Bus
Visiting Shirakawa-go village, a UNESCO World Heritage Site, has been one of my places to visit in Japan.  The village can easily be accessed when you have a JR Pass. You just need to be at JR Takayama station and from there, you can ride a bus going to Shirakawa-go village. For us though, we didn't have a JR Pass. So what we did was we booked an overnight bus from Yokohama to Nagoya, then from Nagoya directly to Shirakawa-go village. The bus from Yokohama, which is conveniently located at Yokohama City Air Terminal (YCAT), departed at exactly 12:40am. The bus also offered free neck pillows which was really very convenient on a night bus. We arrived at Nagoya Ekimae at around 6am. The bus bound for Shirakawa-go was at 8am and is located at the Meitetsu Bus center.
Shirakawa-go Village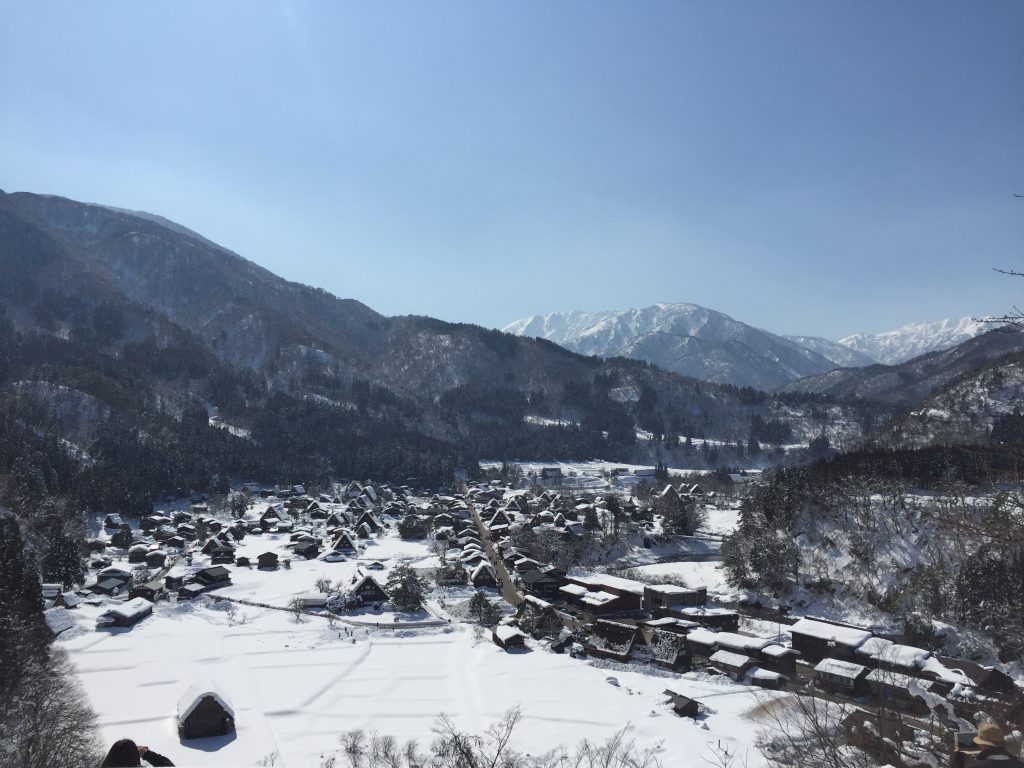 Even before arriving at the village, we already saw thick snows in the area. Some bus stations even had snow sculptures.
Upon stepping out of the bus, we felt so excited and giddy already. We went inside the tourist center and got our maps and other tourist flyers.
Take note that Shirakawa-go village extremely and strictly follows the no garbage policy. There are no garbage bins in the area to avoid wild animals and help the cleanliness of the village. So make sure to bring your rubbish with you.
We initially wanted to trek the observation deck because it was just about 20(?) minutes walk. But since we were uncertain, we decided to take the shuttle bus. It costs 200 yen per person and is just a 10-minute drive. The road was narrow, with thick walls of snow. The driver maneuvers the mini-bus with ease and agility. We arrived at the observation area and went immediately to the deck. There were not many people yet so we had a beautiful, spacious scenery. We also found a little snowman, which we dressed. I found a lost strap so I made it into his scarf.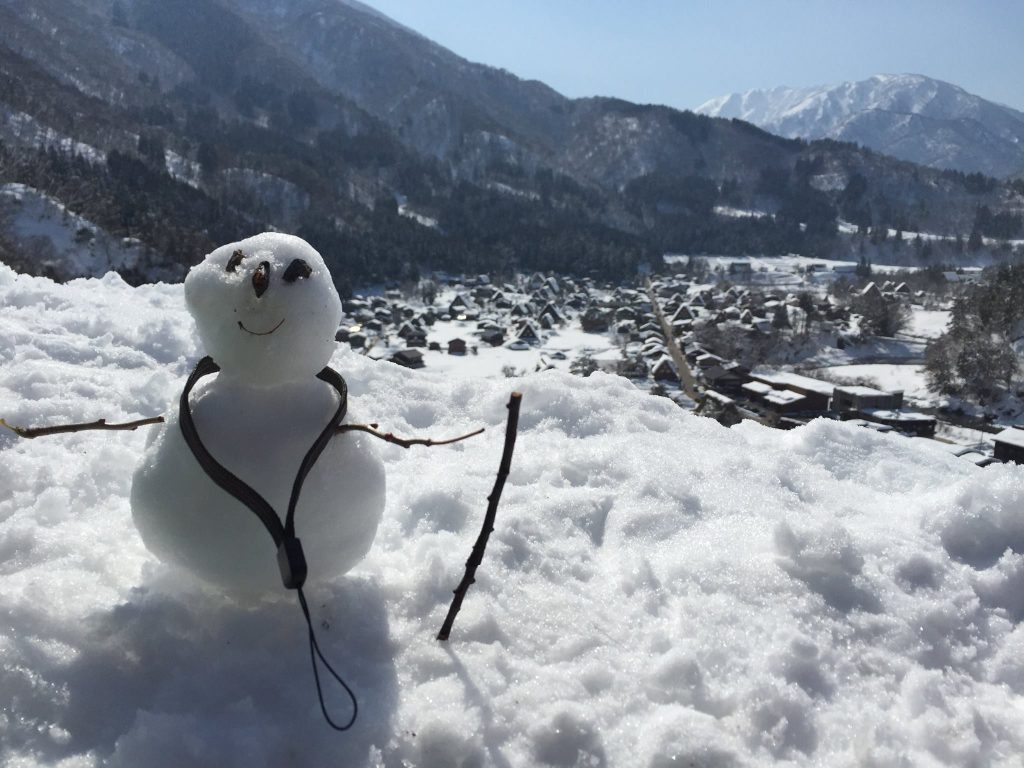 There's a photobooth with a great background scenery. You can have your photos taken and it only costs you around 600 yen. The woman behind the lens was also very bubbly. She even spoke in Filipino and greeted us "Magandang hapon!" upon knowing we were Filipinos. Ironically, hapon can mean either "afternoon" or "Japanese" in Filipino depending on the accent. We gave her dried mangoes as our gift for being so accommodating. When you are there, make sure to purchase your photo. It's already cheaper considering that some photobooths from other countries are tourist traps. It can also help the village people on their livelihood.
Several tourists finally arrived at the observation deck, ranging from Thailanders, Chinese, and Koreans. It got crowded already so we decided to eat some Hida Beef barbecue at the nearby establishment. This smoking, tender, and mouth-watering barbecue costed us 400 yen. All worthit! We then returned back to the tourist center station, riding the shuttle bus. Another 200 yen each.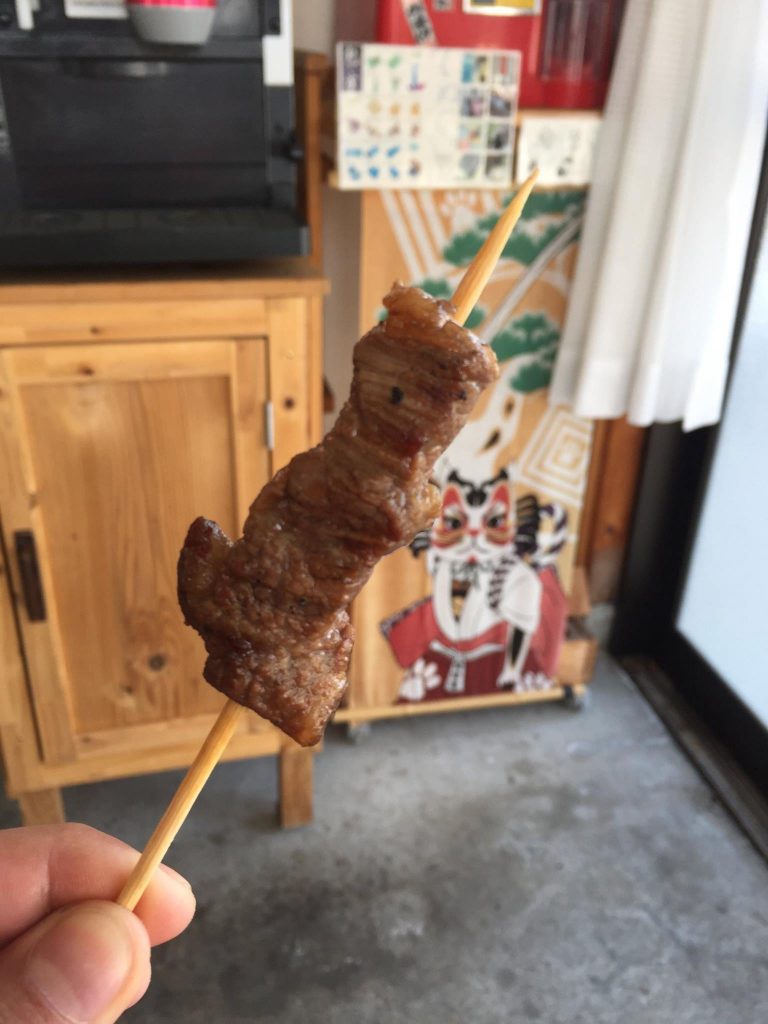 Playing in the snow
Upon arriving back at the village, we explored the nearby area. The pristine white snow which covered the village enticed us. We played around the area, building a snowman, throwing snowballs at each other, making snow angels, and simply enjoying the views of the Gasshō-zukuri style houses and snow alps. We barely realized that it was 2pm already. On our way down earlier,  we saw a restaurant . We decided to eat our lunch there so we hiked up again. It was just about a 5-minute walk with minimal ascent. We arrived at this restaurant, manned by an old lady. We had a very sumptuous and delicious lunch!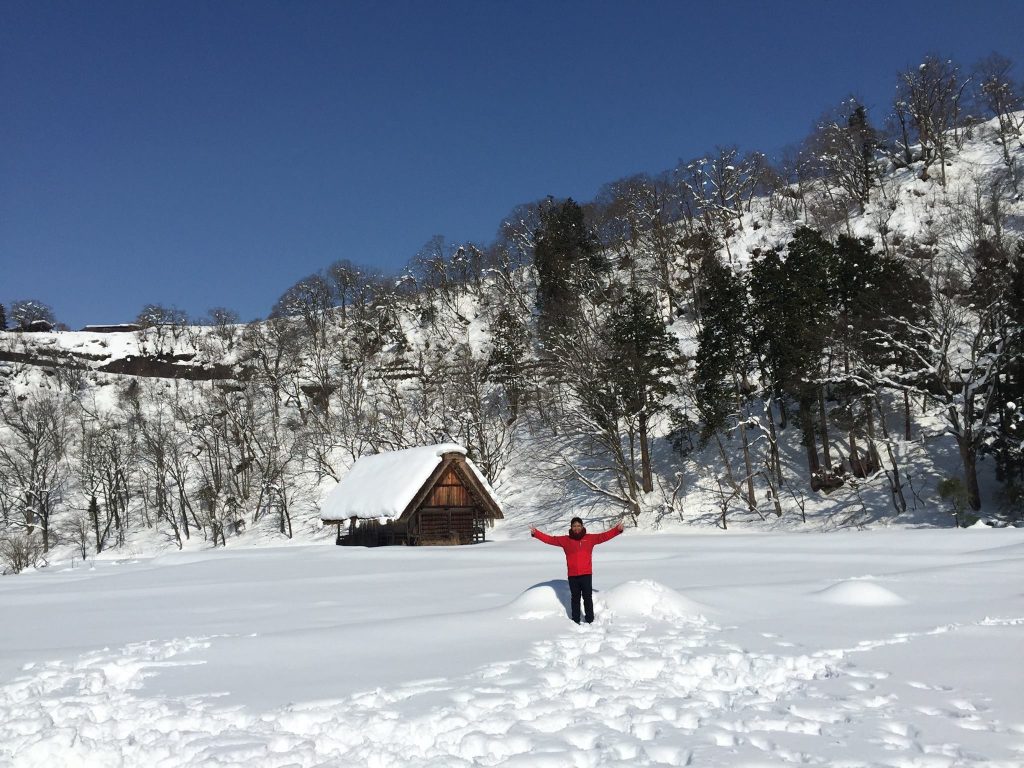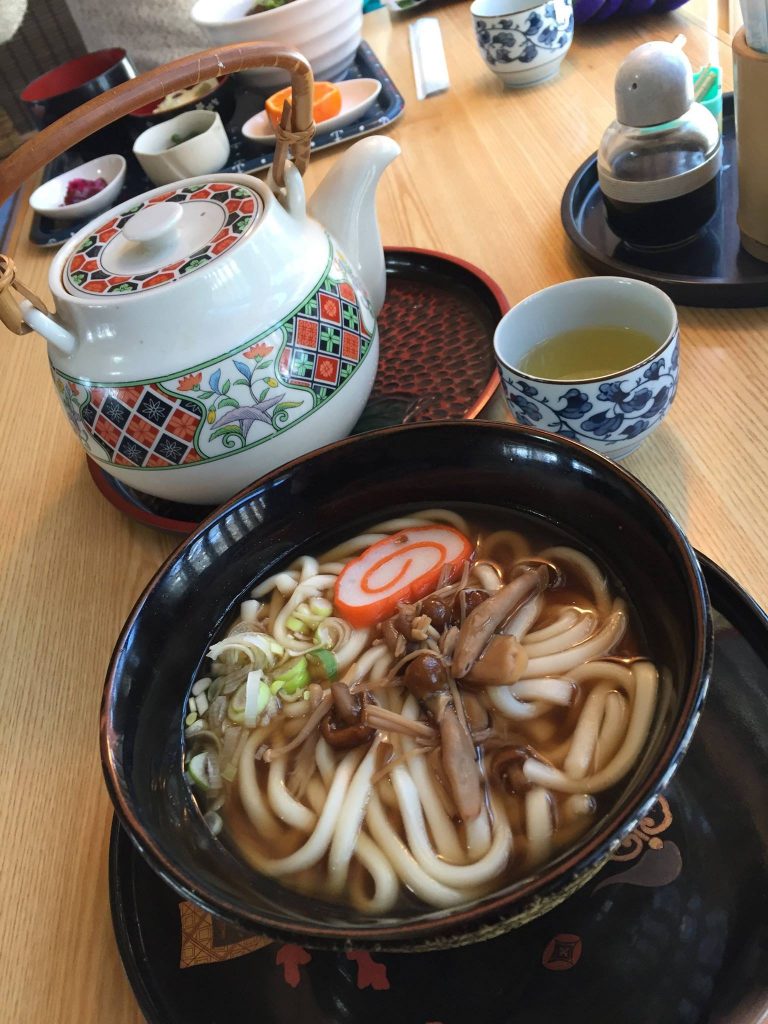 We left the restaurant at around 3:30pm to explore the village. There was not enough time already because our bus to Takayama will be at 5:20pm. However, we were able to buy souvenirs and send postcards to friends.
At exactly 5:20pm, the bus to Takayama left Shirakawa-go village. We arrived in Takayama station at around 6pm. Lucky for us, Country Hotel Takayama, is just across the station. We bought souvenirs in the nearby shops before heading to the hotel. We also had our dinner at a nearby Ramen shop. Inside Takayama station too, there's an exhibit on the floats that they used. They explain the materials, the processes, and the context of the Matsuri Yatai Kaikan (高山祭屋台会館). Anyone visiting Takayama should visit this exhibition to better understand the culture of Takayama.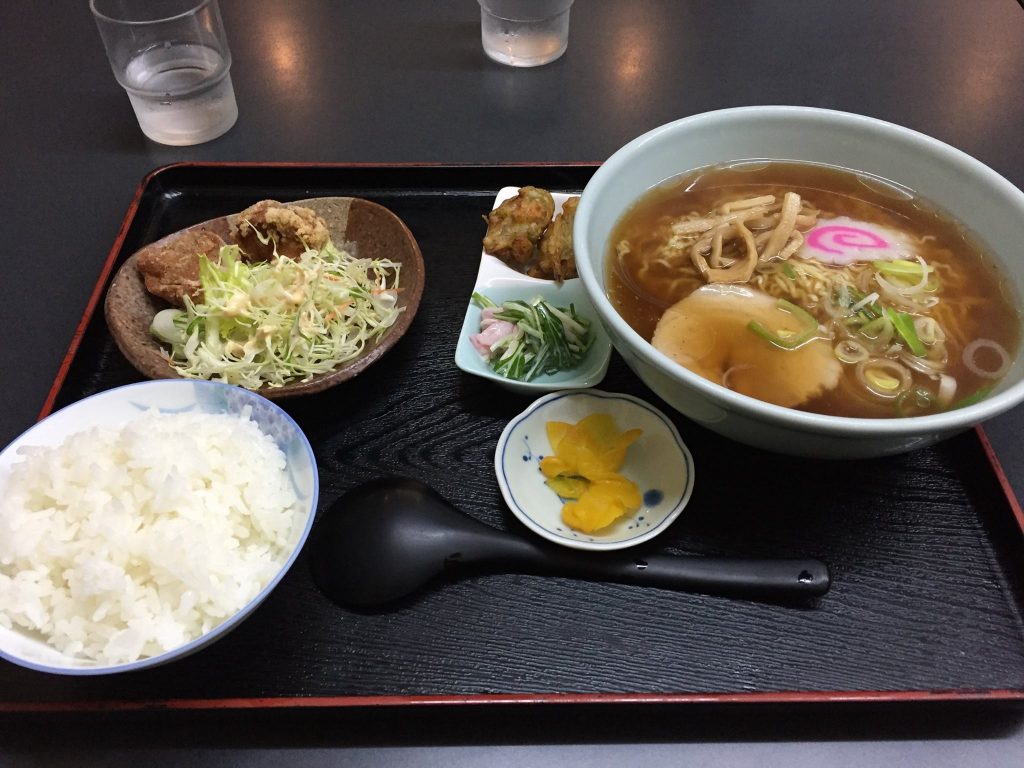 The experience we had in Shirakawa-go was truly amazing. Visiting this UNESCO Heritage site should be one of your bucket lists. It's far from the urban chaos that you experience in Tokyo, Osaka, or Nagoya. You are able to see rural Japan on a different perspective.