Lubo Range, Ngusong Kabayo, Tangwa Peak
Last weekend, I hiked the Laiban Circuit trail in Tanay, Rizal. In this trail course, you get to summit 3 mountains and descent 4 waterfalls. The first ascent is the Lubo Range, then Ngusong Kabayo (Horse's muzzle), and lastly the Tangwa peak. After assaulting these peaks, you need to descent 4 waterfalls. They say that the difficulty level is 3/10. It felt like 6/10 to me.
When we started from the jump off point, the ascent was already at 45 degrees, passing by the houses of the residents. It didn't take long when we started to see some sea of clouds.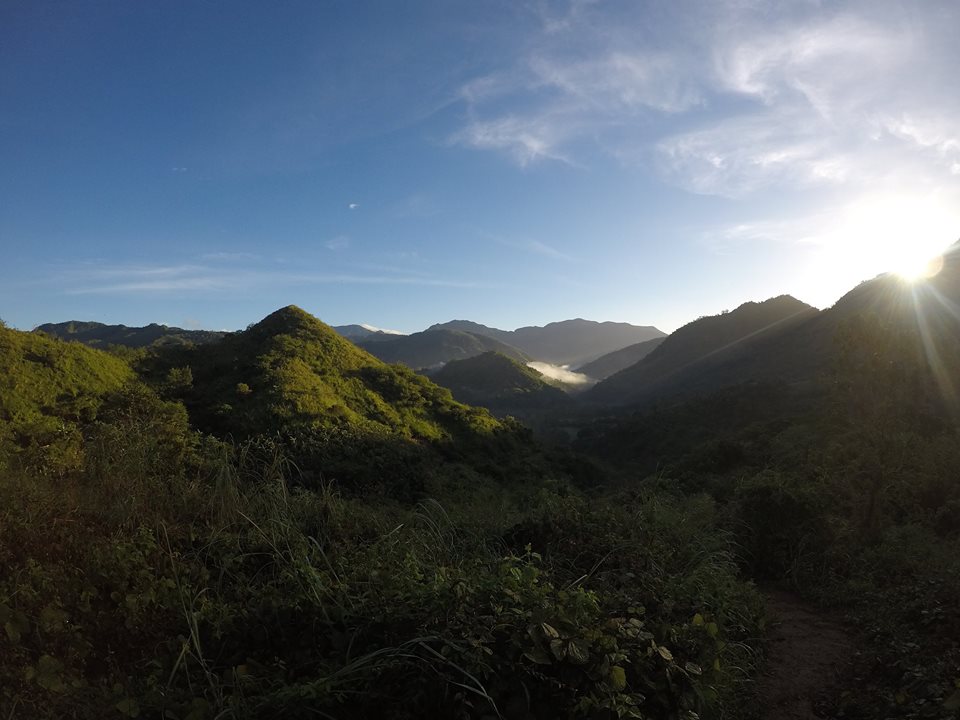 Rommel, one of our tour guide, told me that if we arrived a bit earlier, the clouds would've been thicker. One of the advocacies of the trek is tree planting. Each climber is required to plant one tree. Here's mine: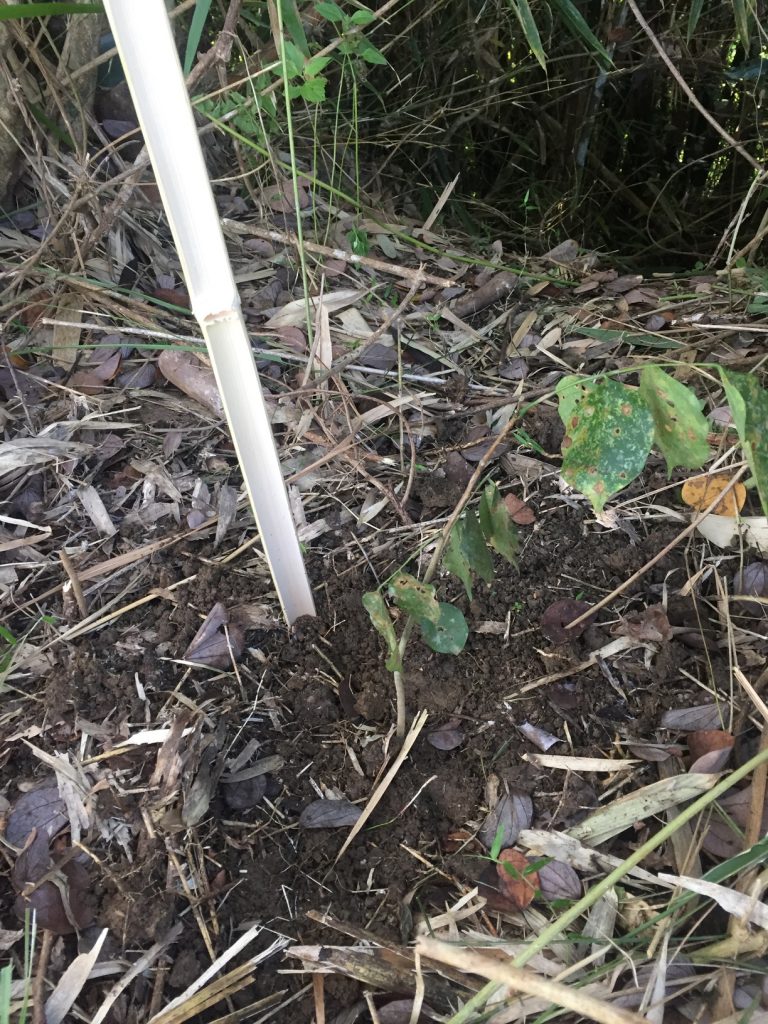 The trek was very challenging. But it made things easier and enjoyable for me because I was with a bunch of happy and positive people. They are my churchmates at CCF. The path was definitely not easy. We passed by sharp rocks, mud, bamboo forest, caves, rivers, and water falls.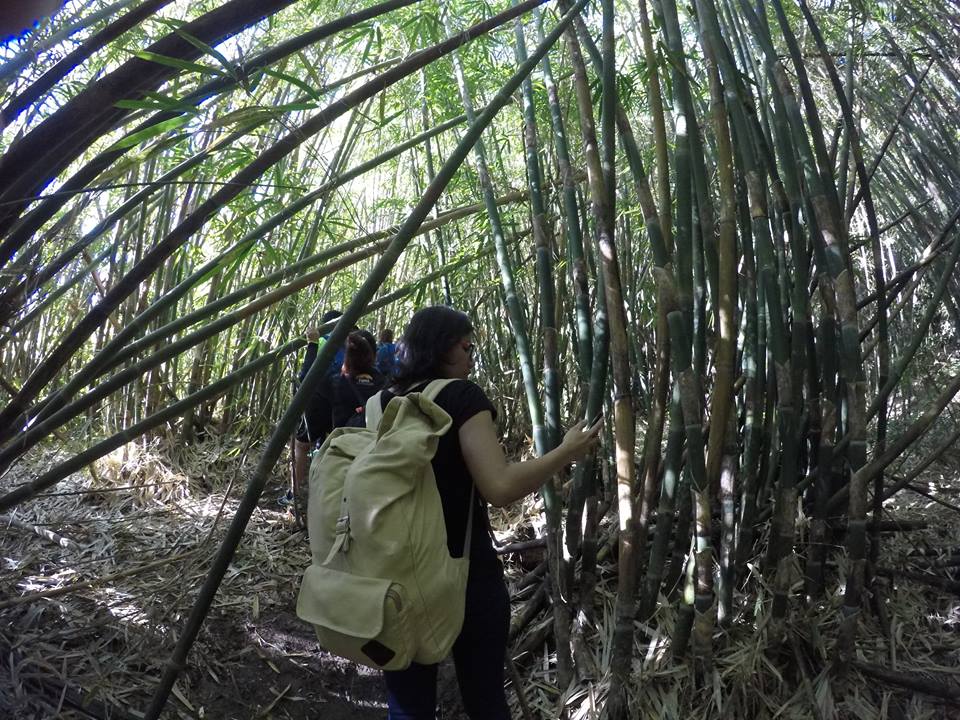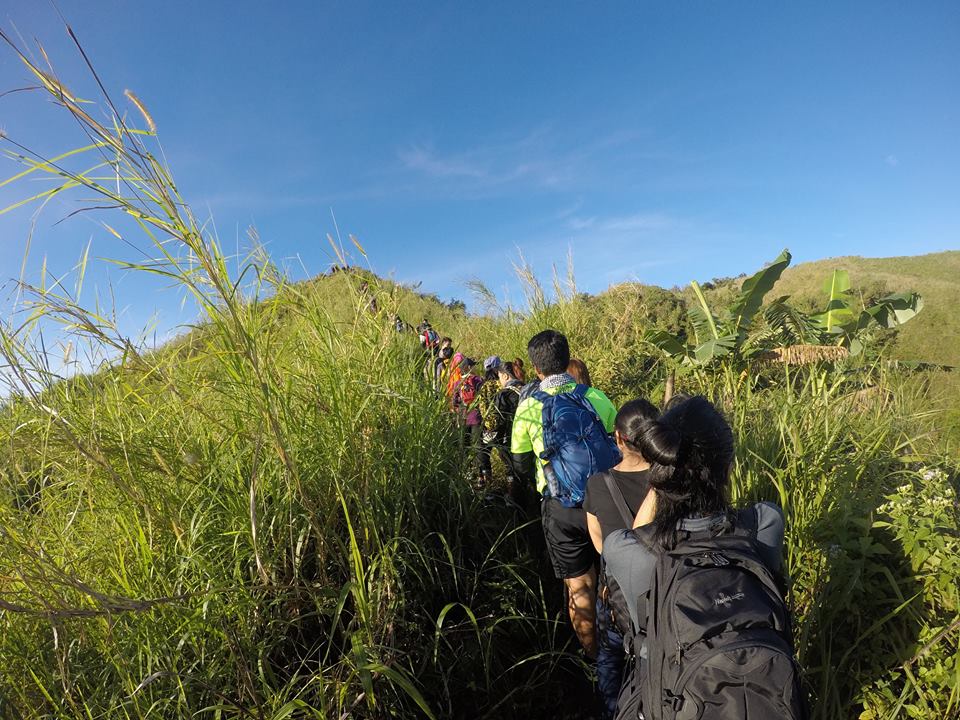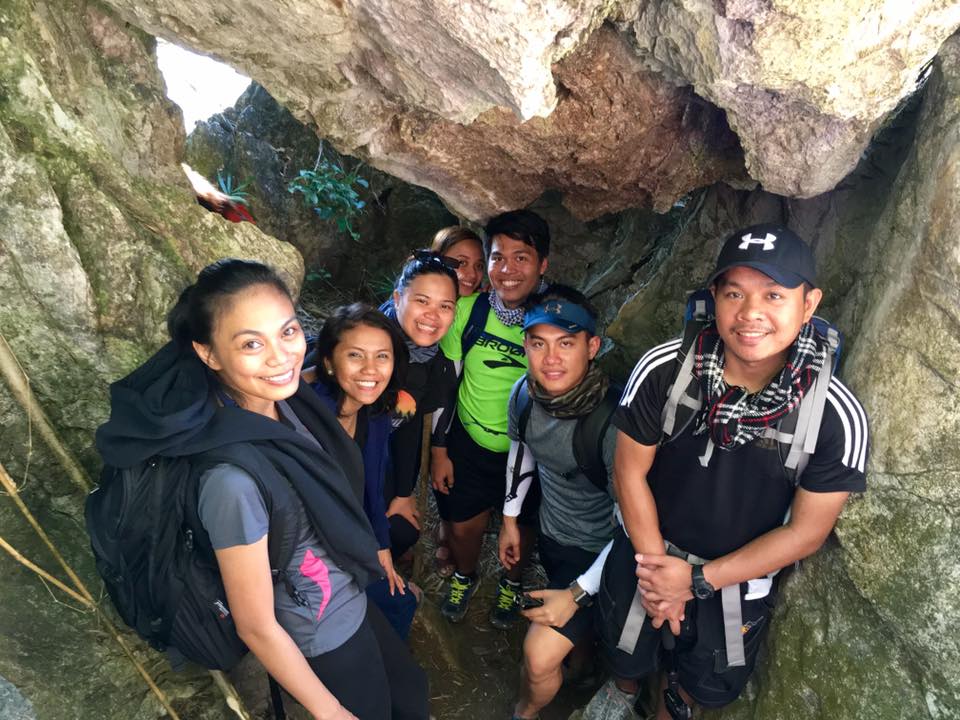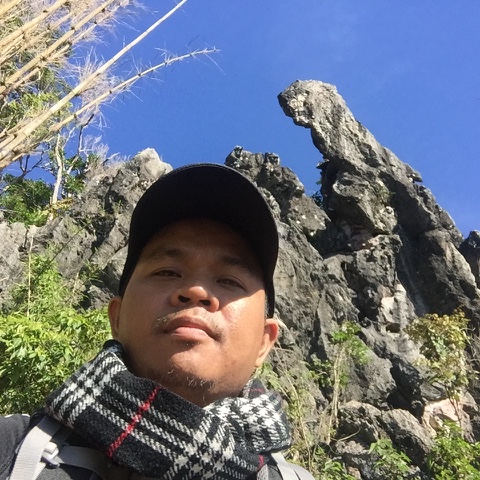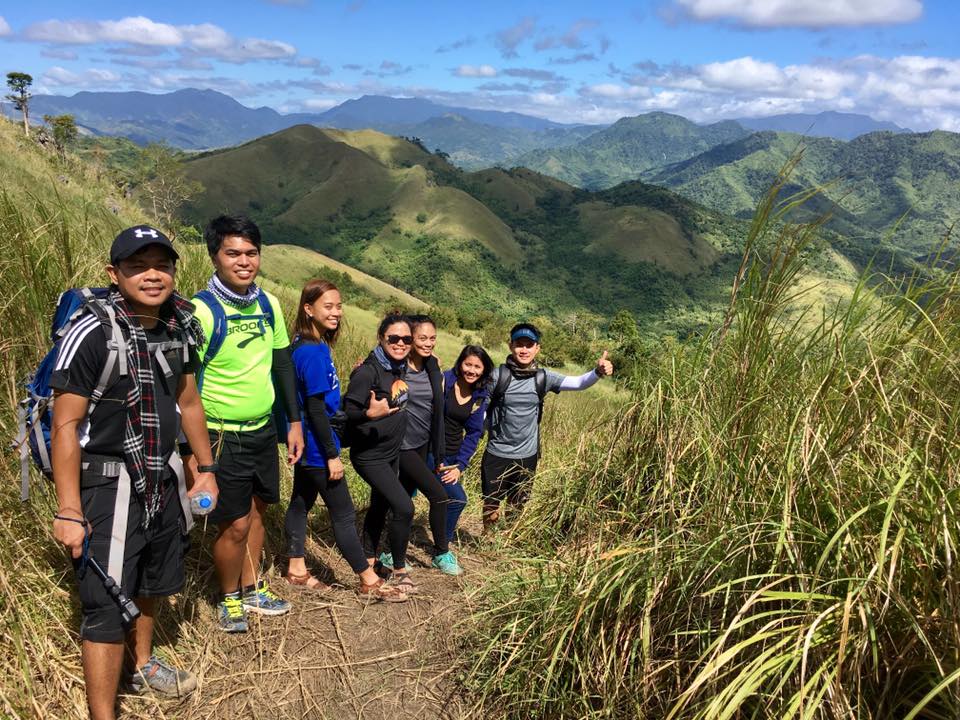 Below are the 4 waterfalls: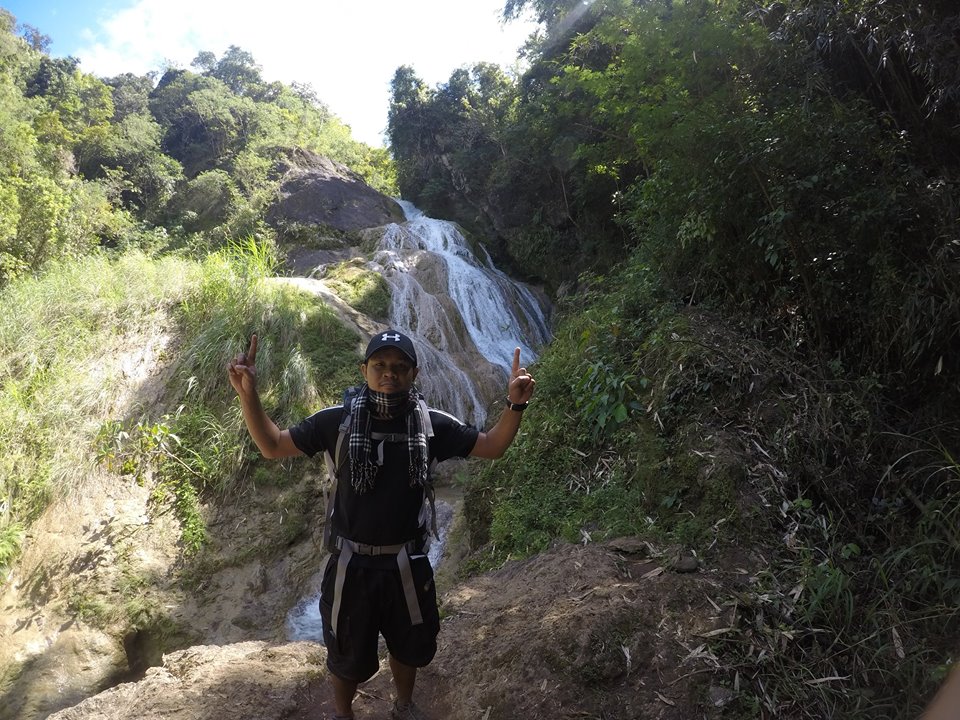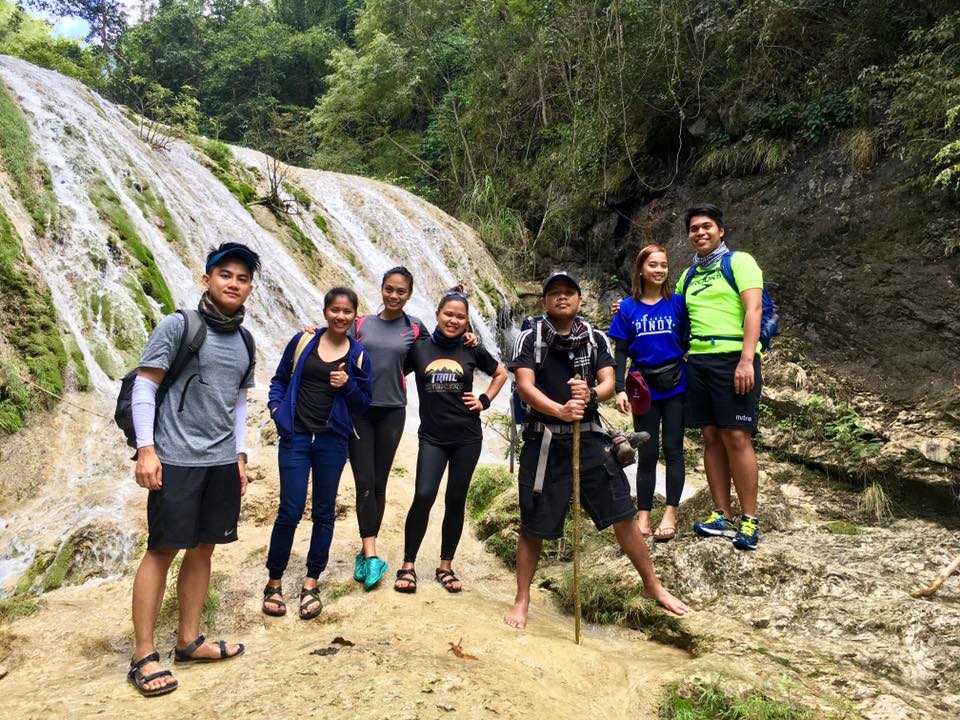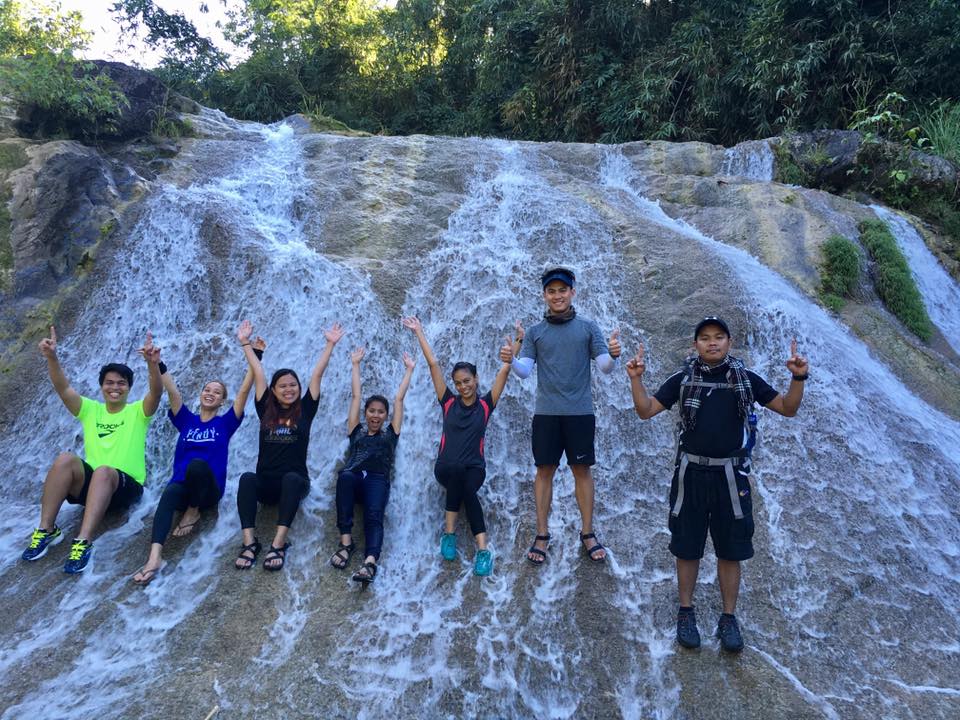 A special shout and commendation to our tour guides, Irene and Rommel; both were very kind and patient with our group. Irene even offered me half of her lunch because I failed to bring my packed lunch. Rommel was also kind enough to let us wash up at their home and even gave us fresh buko juice!
I highly recommend this trail to people who seek pain and challenge. This is definitely not a walk in the park!