The first time I had my wisdom tooth (lower right) removed was waaay back in 2010. It was an impacted tooth, but it didn't have any problems. I want it removed because I don't want any problem to arise in the future. It had to be broken into three (3) parts.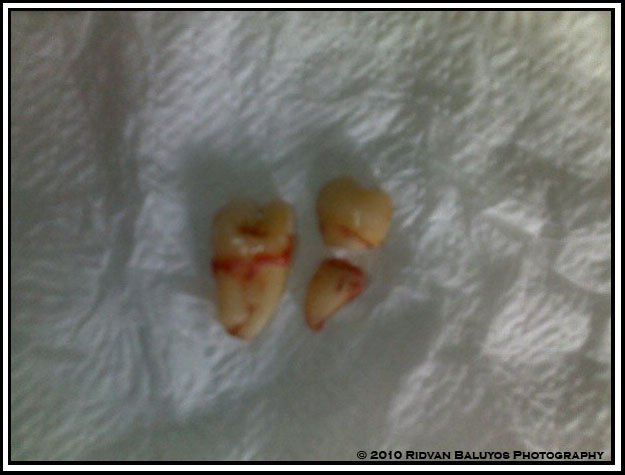 Fast forward 8 years, I now have a big problem with my upper left wisdom tooth got chipped whilst eating popcorn and watching Avengers Infinity War. I must've eaten the chipped part. Haha. I had my wisdom tooth checked two Thursdays ago, and the dentist found out that it can no longer be saved. As for my other wisdom teeth, it only needed cleaning and pasta. I was given pre-medication for a week, but I only started taking it last Sunday because we had a company outing Friday and Saturday and I totally forgot about it. That was also the reason why my schedule was moved last Saturday.
During the operation, the dentist, Dra. Eleonara Gravador, gave me anesthesia. But it took a while before the numbness effected. She then asked me if I was able to complete my pre-medication. Of course, I didn't, and I told her I still have 3 capsules left. That's why we had to further wait. My advice is to diligently take the pre-medications before the operation so that you won't have problems during the day of the operation. After the anesthesia took effect, I felt nubmness on my throat that I started to panic because I felt like I couldn't breathe or swallow my saliva. I began to palpitate that the dentist had to calm me down and assured me that it's a normal feeling. After calming down, she began to pinch again my tooth. I told her that I could no longer feel anything. I can already see the apparatus flying overhead between Bahne (the assistant) and Doctora. I had to close my eyes because I don't want to see it. Haha. The dentist then started to do something on my tooth and I could feel and hear the "cracks" on my teeth. In less than 5 minutes, I was told that the tooth had already been extracted. Painless and seamless.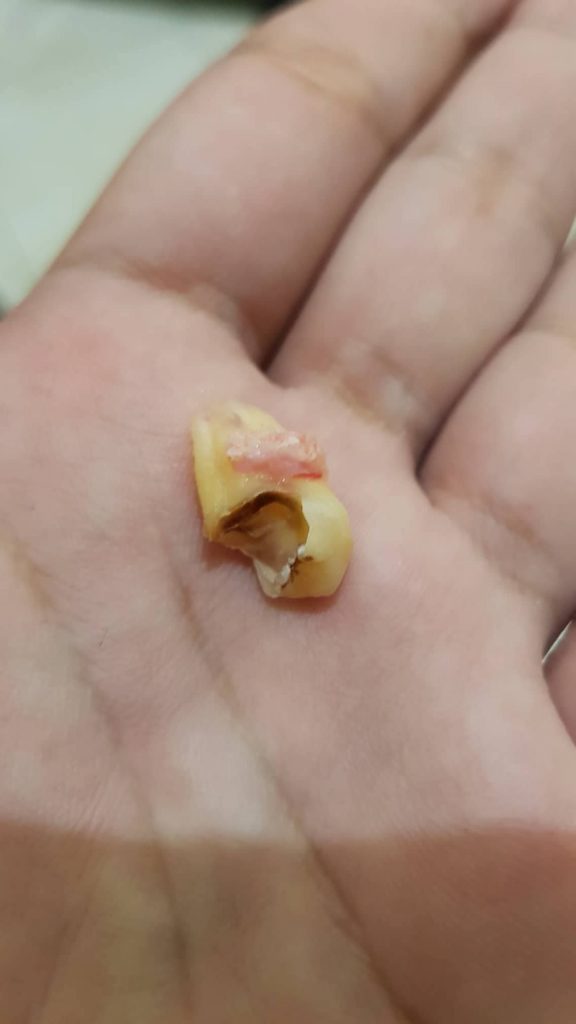 Doctora told me that my teeth are okay and no major treatment or operation is needed already (aside from the pasta). I've always been brushing and flossing my teeth. The only problem I had with this specific tooth is that it is hard to reach. The tooth was really gross and after I cleaned it, half of it has already decayed! I felt disgusted because this dirt has been inside my mouth. But at the same time I felt relieved because finally it is out.
Next Saturday, I will have another visit at the dentist to have 5 of my teeth undergo pasta treatment. It's long overdue but I want to have it done here in the Philippines because it's much cheaper compared in Japan.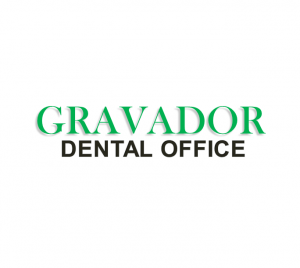 I recommend going to Gravador Dental Clinic. They have clinics in Paranaque and Shaw Boulevard.