Last July 25-26, Team OLX participated in the Google Mobile Hackathon 2017. There was no drive and motivation at first for us. But a week before the actual event, we reorganized ourselves. We did pre-work and prior research on how to tackle the problem. Our team was divided into 3 modules: AMP, PWA, and Credentials. I was part of the AMP module.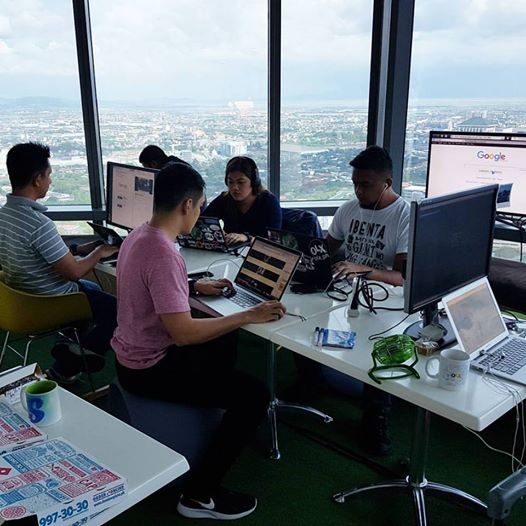 AMP or Accelerated Mobile Pages is an open-source initiative (by Google?) in order to build websites that are fast and high performing especially in mobile browsers. It allows your websites to load almost in an instant! There were a lot of limitations in the use of HTML tags. Script tags weren't allowed and we had to maintain a really good Lighthouse score. We were not only aiming for green scores but 100%!
The venue was at the Google Philippines office. It's the 2nd Google office that I visited, the first being at Google Asia Pacific in Singapore waaaaay back in 2012. As soon as we entered the office, we were welcomed by a very smiling Google Security which handed our (trademark) Google Badge IDs. You have to wear this at all times when you're at the premises. Our team arrived 15mins late so the AMP refresher talk was already starting. Good thing I was able to read it in advance so I was able to catch up. After the talks on AMP and PWA, the hackathon proper started and the teams dispersed. Our team had no more table within the conference room, so we were accommodated at their pantry. Which is kinda nice because it's very near their FREE QUALITY food! I ate pancakes and coffee for my brunch.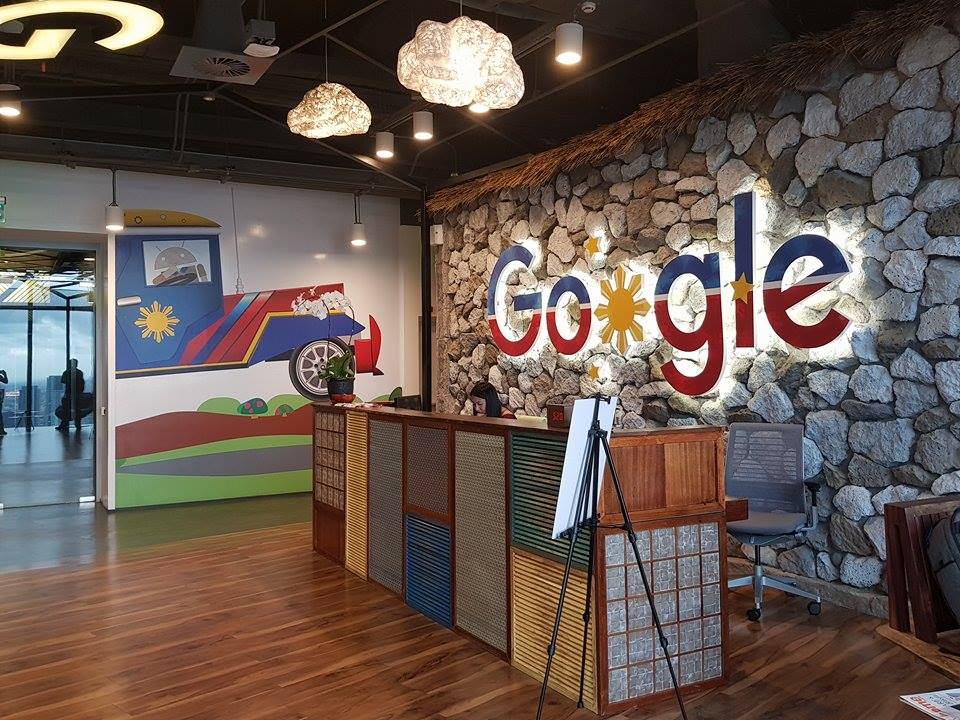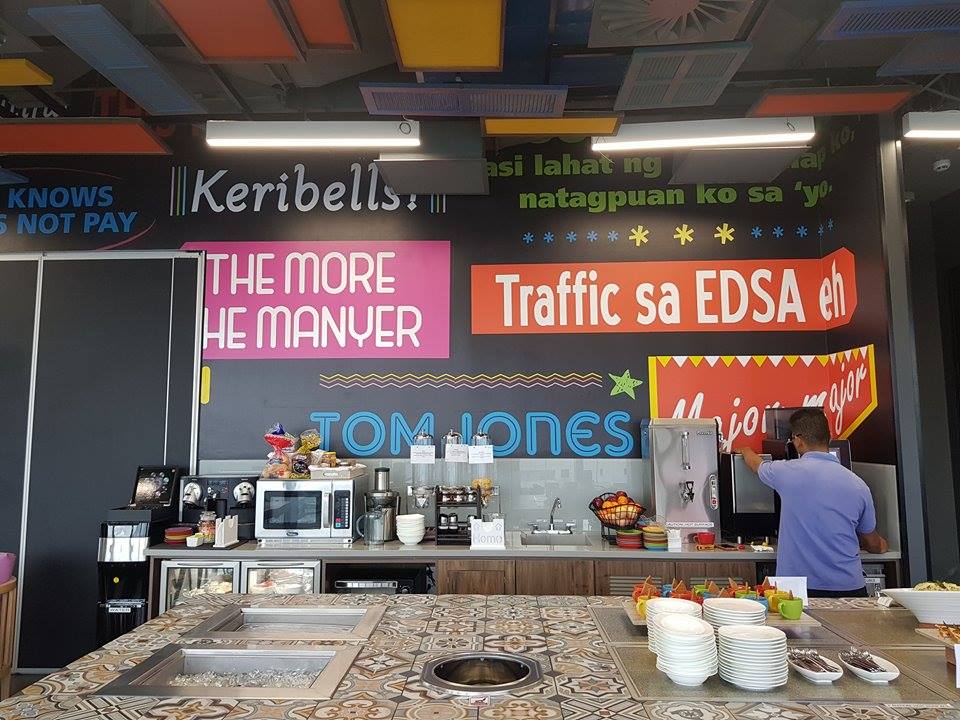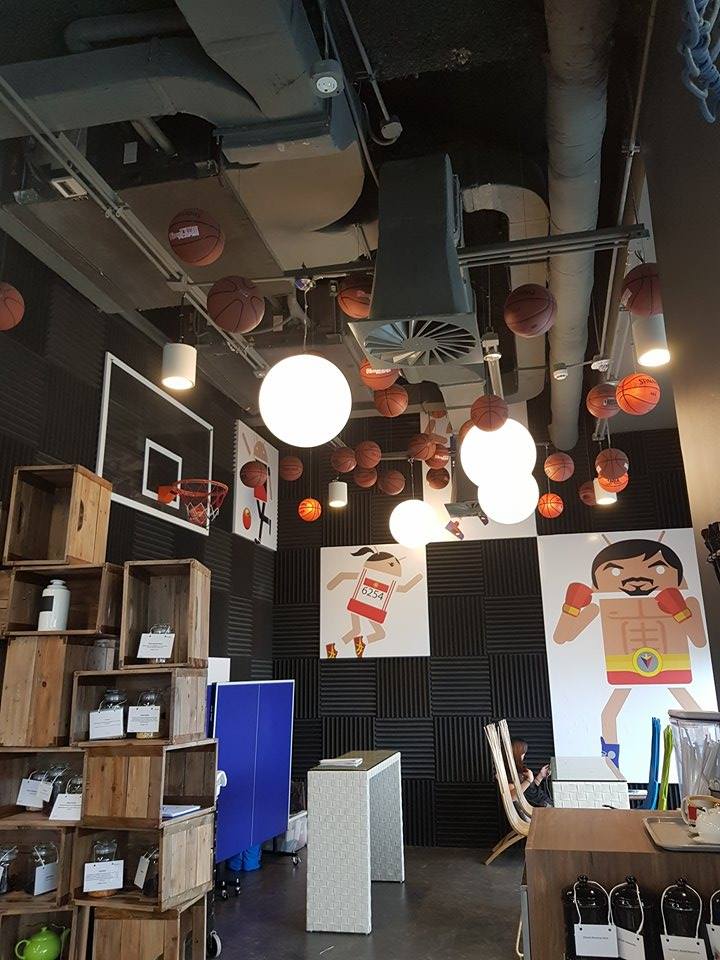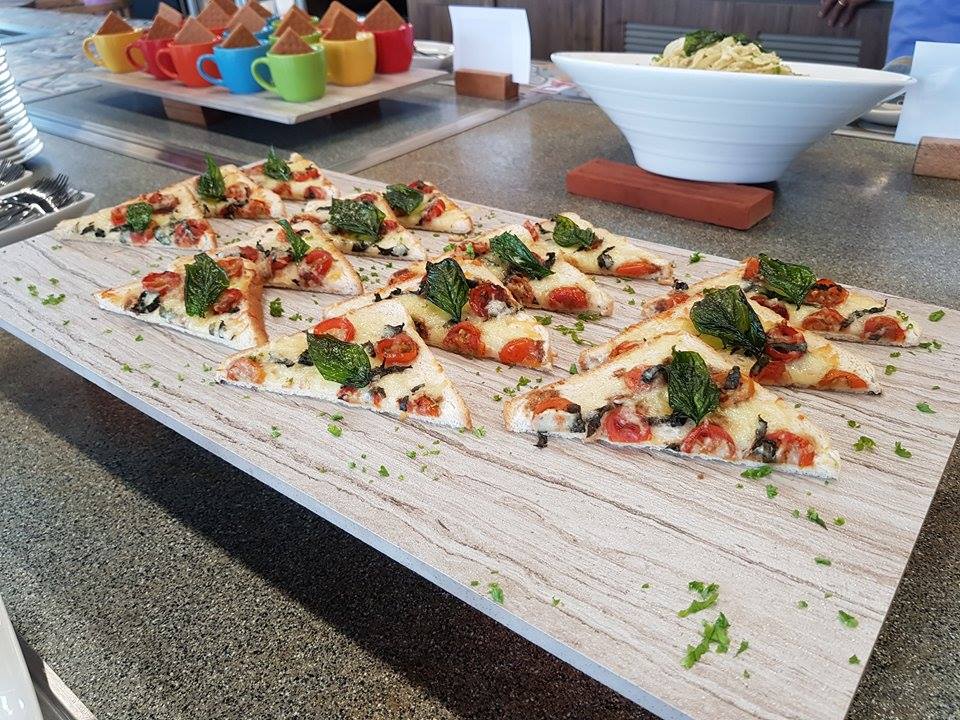 Our team regrouped and started out with our coding. It was really a great team effort for us because I can see that each and everyone was participating, even asking out if someone needs help. The Googlers, Rich and Kumar, were also very helpful. They always check us out if ever we needed help on the technologies.
Before the day ended, I was able to implement <amp-ads> in our AMP site and felt happy and satisfied about it. We were able to push to production our AMP site, albeit no proper SEO and rel tags yet. We went home by 5pm.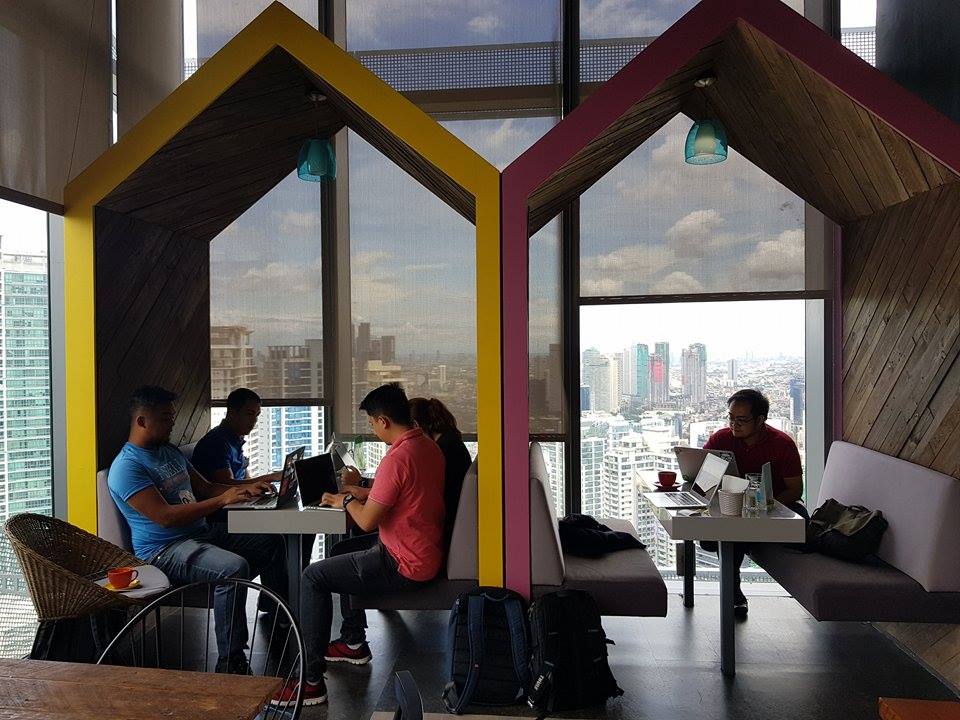 Before the day ended, we had to create a slide for tomorrow's presentation. Luckily, our manager already created a template for us. I just had to fill up the figures by comparing benchmarks. Right before midnight, I tried to deployed the amphtml rel tags. And kabooom, the site went down! I had to revert it. Our site had a 10-minute downtime. 🙁 I never touched it again. Instead, I just submitted our homepage to Google's AMP indexing.
The next morning, I wasn't able to catch up with our company's van so I had to take Uber. I just got there on time, before the presentation began. Google invited "spectators" to watch our presentation. We really thought they were the judges, so we had to cram on how to make our presentation less technical and more non-tech friendly. The presentation went good, with some hiccups on our PWA demo. But it was good! I felt good. But as the others were presenting, I felt anxious because most were really good and were able to implement PWA sites.
After everyone was done presenting, the three Googlers went out to judge us. My heart was literally pounding so hard I could hear every hearbeat. Originally, there was supposed to be only one winner. But they decided to have 2nd and 3rd places. When they started announcing the 3rd and 2nd places and we weren't mentioned, I was already confident that we'd get the 1st place. And so we did! We won the hackathon!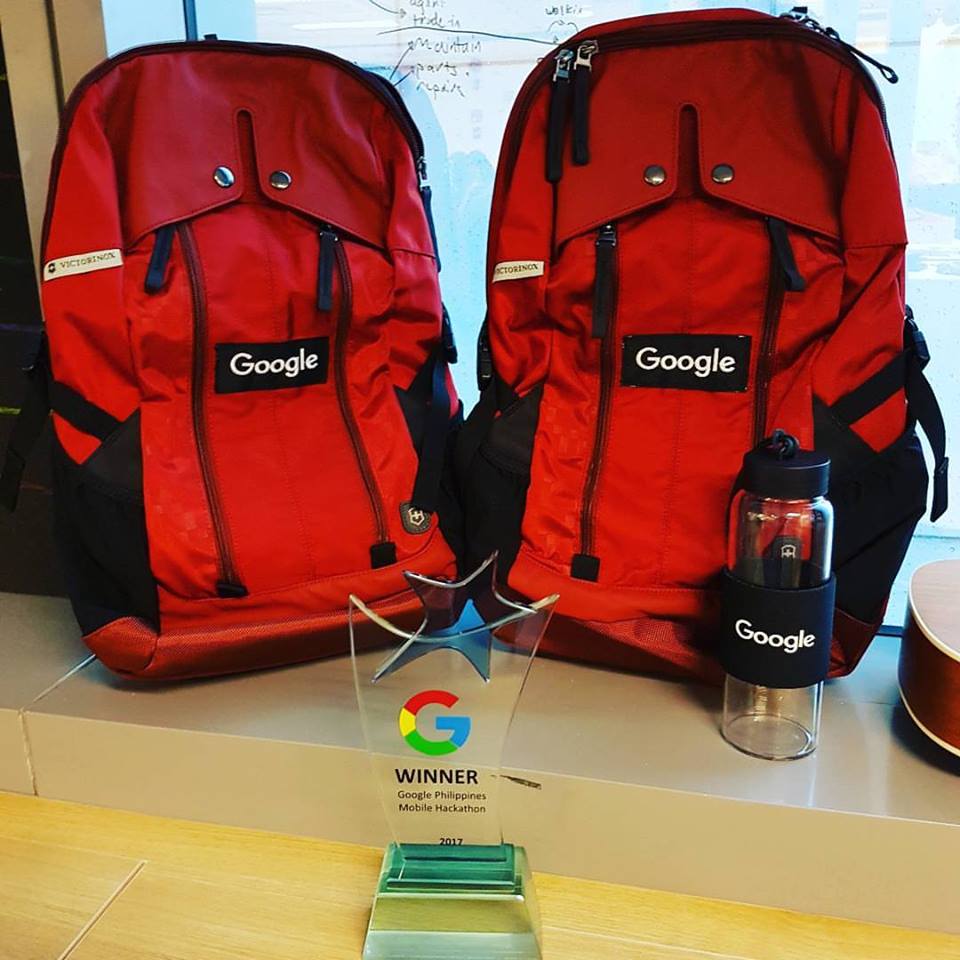 I've participated quite a number of times already in hackathons, but I never won – any. Yet, I'm glad that I won my first hackathon with Google being the organizer. It was a fun-filled experience for me. We only knew about the technology a week before the event, but we were still able to catch up. I'm also happy that our company gives us autonomy and ownership of our code. Wherein we can freely modify, deploy, and test out features (as long as it doesn't affect actual business objectives and user experience).
So with that win, it was only the beginning. We had to complete the project and implement it on our site properly. Thank you Google and their organizers: Minh, Rich, and Kumar. You guys were great! And good job to all participants.
Keep coding!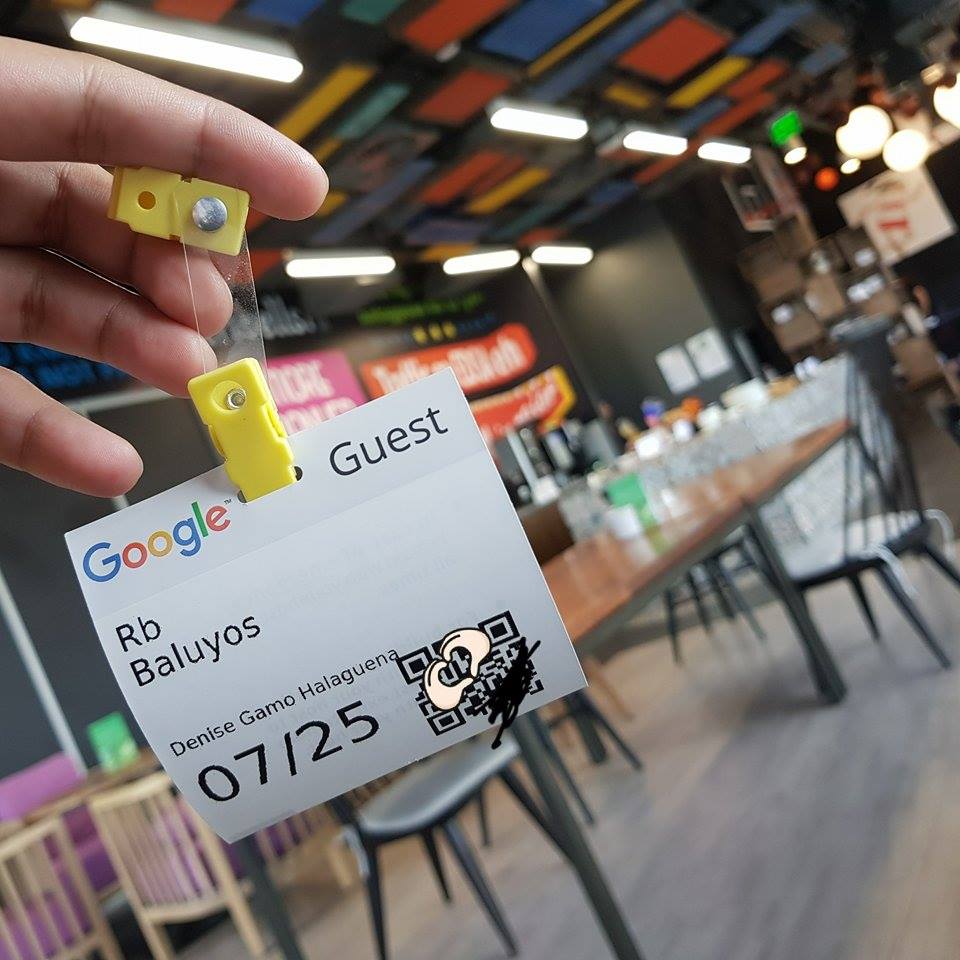 Press Release/s: