Last Saturday, I was invited to talk at the Social Media Day 2017 Manila to talk about coding or programming. It was on very short notice as I was only informed about it a little less than a week. But I still took up the challenge as I know I would be able to help a lot of people who don't know anything about programming.
My slot would be during the first breakout session at around 4pm. I arrived early during the event and was escorted towards the dressing room. There, I met Tonyo Cruz and Secretary Judy Taguiwalo of the Department of Social Welfare and Development (DSWD). I was literally stunned when I saw her. She was very down to earth and can really talk to normal people. I was just listening to their conversation, but Tonyo was also very inclusive as he started to also involve me in their discussions by asking me about my opinion about certain issues (eg. dealing with depression, Marawi crisis, amongst others).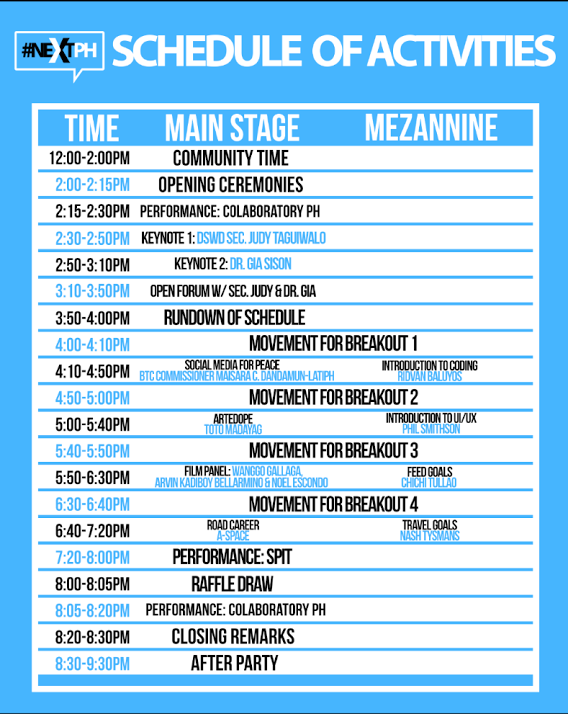 As the program was about to start, we moved towards the Samsung Hall and sat down. Speakers were supposed to sit at the first row but I tend to go on low profile and sat at the 2nd row. Media people then started to arrive with their large cameras. After the welcome remarks and keynote speakers were done, I went ahead to the mezzanine area where my breakout session would be held, in order to prepare my slides. It started at exactly 4:35pm with the area just half full at that time. When I started talking, the seats were almost full. My slides were so fitting as it was meant for people who really don't have any background with programming at all. I asked for demographics and nobody raised their hands when I asked who were the programmers. I even saw three (3) ladies who may have been already in their late 40s but they still attended the event. I started by explaining to the audience how they can start learning programming. I necessarily didn't taught them "how to code" but "how to start" rather, by giving them tips on which resources they can use.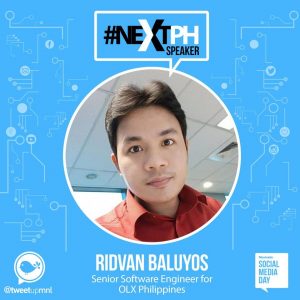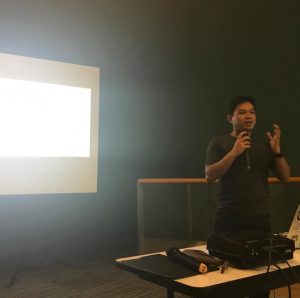 What really surprised me was the number of questions raised at the end of my talk. Usually, nobody likes to ask questions. But at that time, the variety of questions was so overwhelming. They asked the most basic stuff like "which OS should I start to use?", "how long does it take for me to become a good programmer?", etc. It was really fun answering those questions and knowing that I am capable of answering them based on my 10-year experience as a programmer and not just by throwing random thought bubbles. At the end of my talk, one gray-haired woman even approached me and asked how she would be able to start. And based from my talk earlier, she wanted to become a "web developer" because she wants to use the web platform. Then she giggled saying, "i already know what platforms are, thanks to you!" It was very heartwarming.
After my talk, I roamed around the area where I get to meet again people that I've worked with such as iVolunteer Philippines. I also purchased a shirt at CARA Philippines to support their cause, and also bought comics from Librek Komiks by Toto Madayag, which he also signed!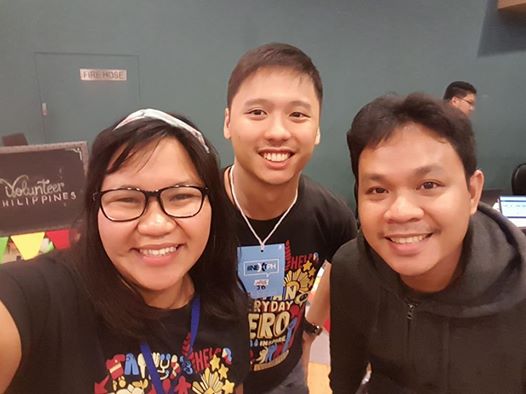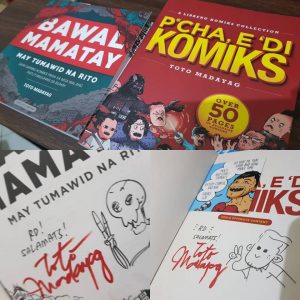 Again, thanks to TweetupMNL for giving me the opportunity to present and share my knowledge to other people. Teaching has always been my passion but I can only do it on the sides. More power to you guys!