Today marks the 120th Independence of my country, the Philippines, from Spain on June 12 1898. I've seen flags being sold and displayed already on the streets. However, today is also the day that I submitted my resignation letter to my current employer, OLX Philippines. As you may know, I have already been given a job offer at Rakuten and will start on July 2, less than 3 weeks from now. I have already finished all the processes and documents needed and will just wait until the end of the month.
This independence day speaks so much on a lot of metaphor in my life recently. I will finally be leaving Manila, where I lived and worked for nearly 11 years. I will be venturing into another city, another country. I am also leaving and disposing a lot of things from the place where I live in Manila. I promise I won't accumulate a lot when I get in Tokyo. Lol. My realization is that we tend to buy useless things (eg. gundam kits, memorabilias, clothes, shoes, furniture, appliances, etc). I've been selling a lot of my stuff at OLX lately to cater some expenses that I will need upon leaving.
I just finished hitting the "Send" button on my email and my boss and the HR Team may have already received it.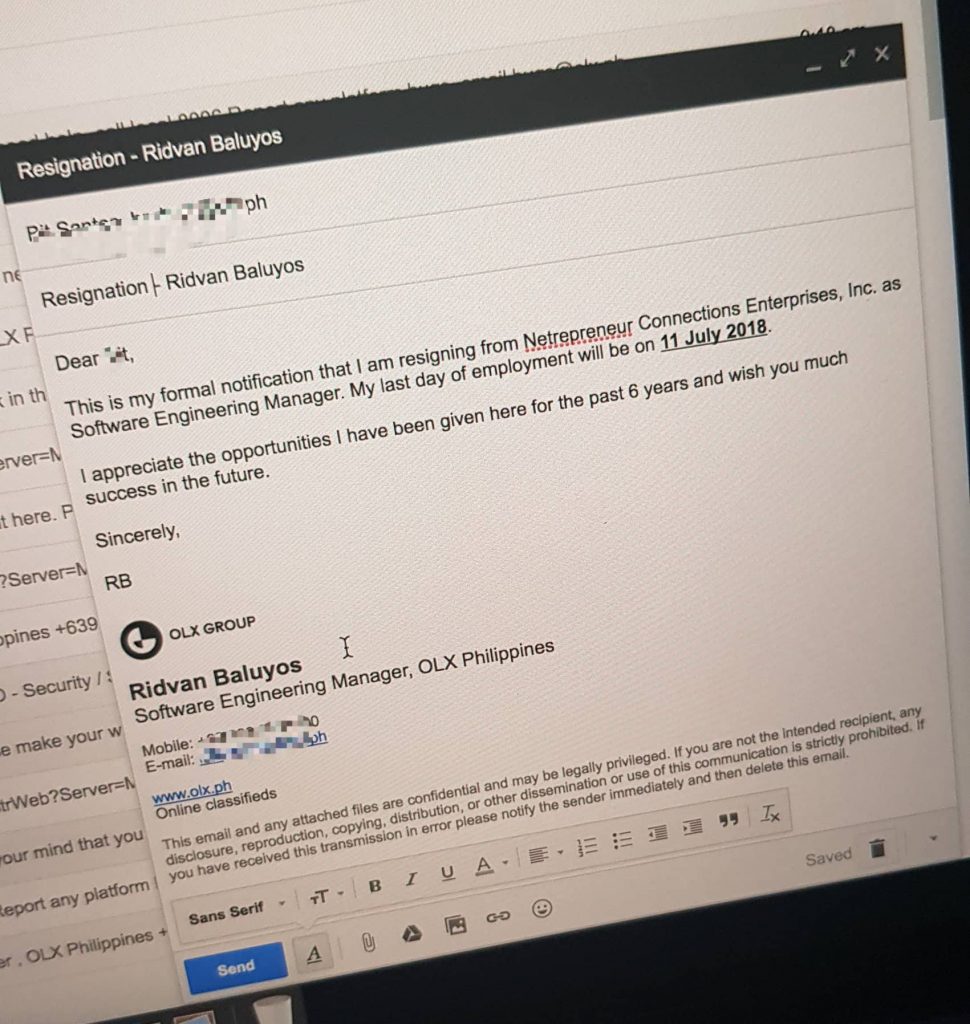 I have this template in my documents folder and it's really just short and concise.
Happy Independence Day, my dear country, and to myself!
(PH flag from http://achmadysophiaan.blogspot.com/2013/02/like-this-page-httpwwwfacebookcomthaila.html)