I never would have thought that I will be able to experience having the fastest internet in Japan during my stay here. May I present to you, Nuro Hikari!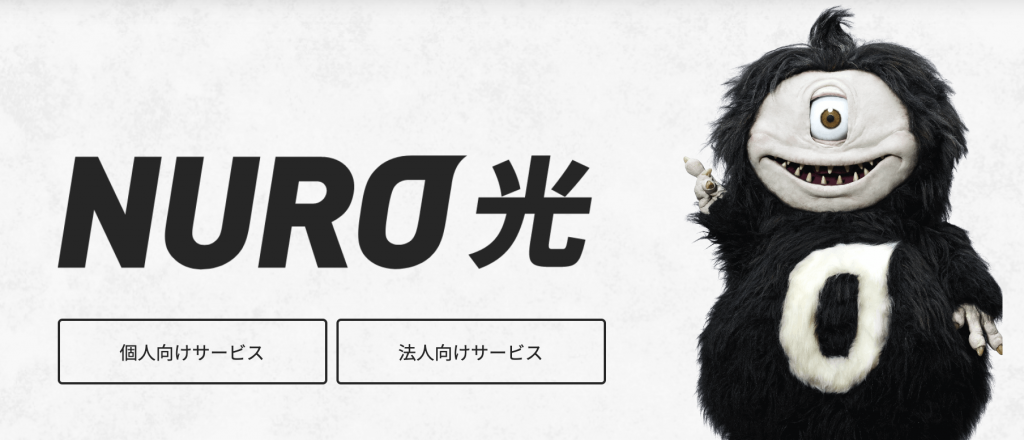 I lived in the Philippines most of my life, and in a developing country such as mine, internet is already a privilege to some. I experienced first hand using a dial-up modem via a soundcard, getting myself a prepaid internet card, and spending the nights chatting on mIRC and Yahoo-ing (yes, I'm kind of old) interesting stuff. Kbps was probably the measure of speed during the 90s decade for me.
Fast forward, I've never experience such high speed internet and back home, getting a double digit Mbps is already a feat. I had my internet back then at 1Mbps plan. It was already fast for me and I could do a lot of stuff with it.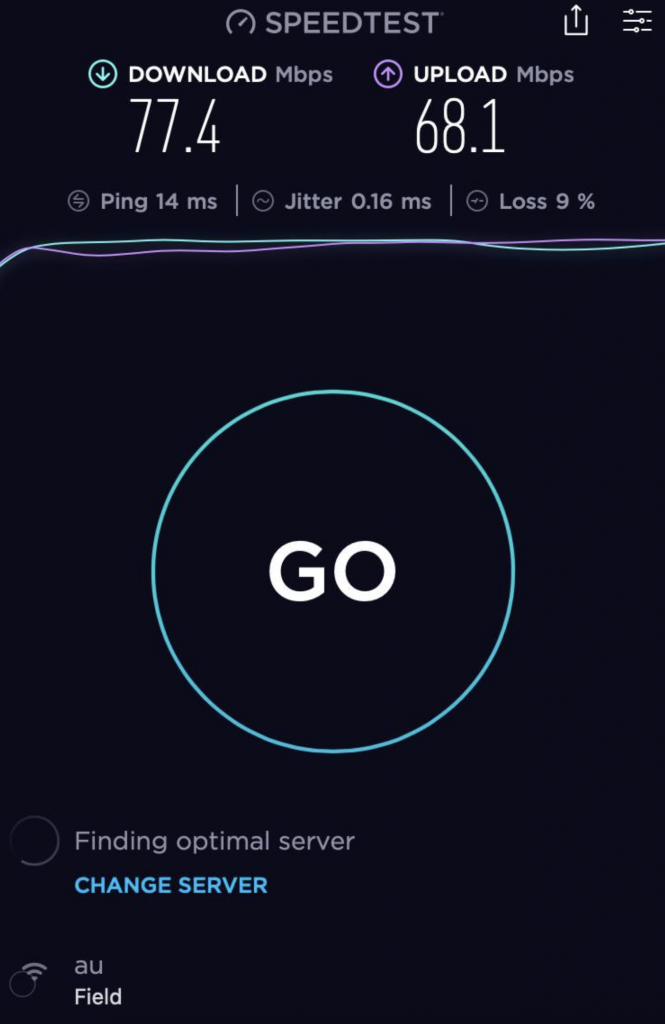 My first internet provider in Japan is KDDI, and the speed was only about ~80Mbps. It was already fast for me that time. I could remember sharing it to my officemates and "bragged" about how fast it was, only to be told that "it's turtle speed." I was so shocked. How much are you guys getting? They've said it's around 200-500Mbps. Lol.
In less than a year, I had to move residence and my current provider could not support KDDI my area. I now live in a more quiet and residential area, and that's probably why KDDI could not support it.
My provider So-net offered me a new line, which is Nuro Hikari. Not everyone gets this offer, primarily because of several constraints needed in order for this to be installed.
Below are the speed tests that I conducted. It seems pretty consistent and never went ~880Mbps. My plan is 2Gbps, but most probably the hardware could not set it above 1Gbsp? Correct me if I'm wrong as I am no expert on this field, nor do I care much.
Speed Tests
CAT6 LAN Cable (ipv4, PC)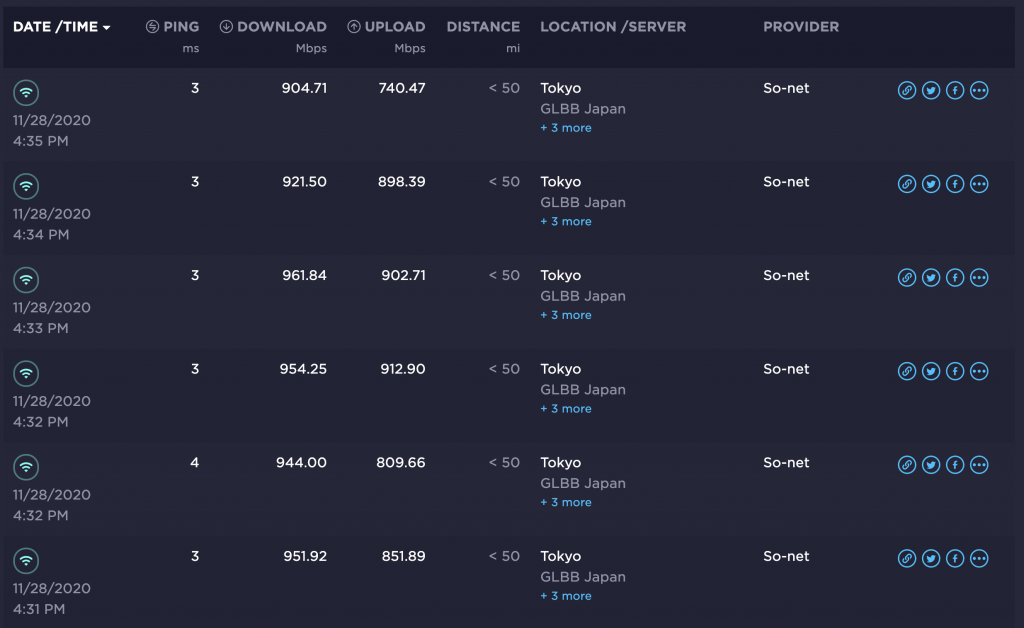 Wireless LAN (5Ghz, ipv4, PC)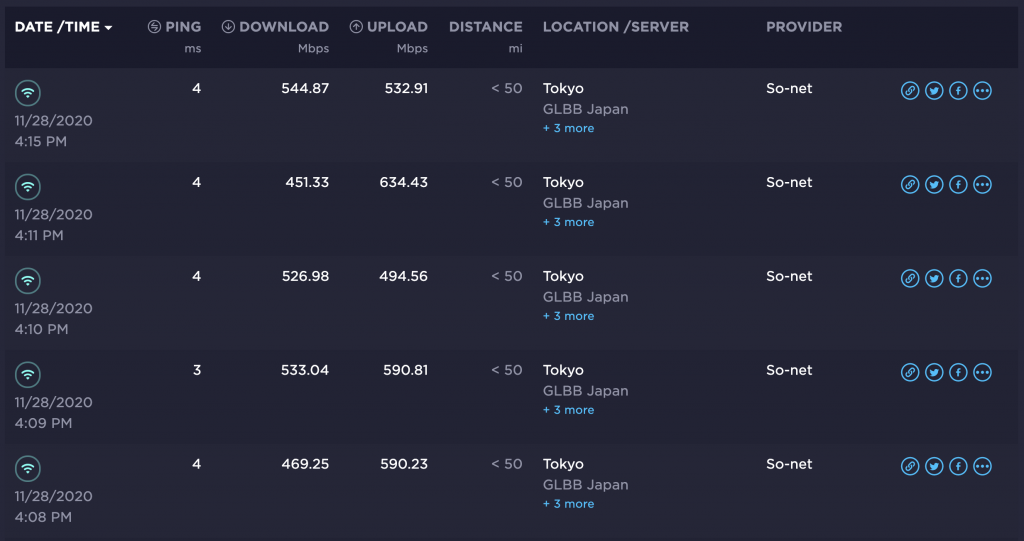 Wireless LAN (2.4Ghz, ipv4, PC)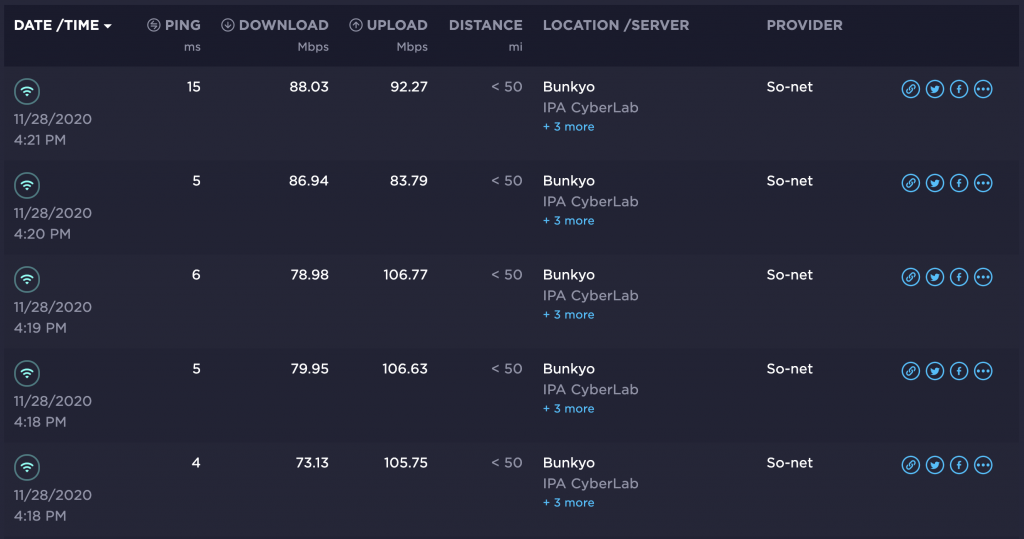 Wireless LAN (5Ghz, ipv4, iPhone 11)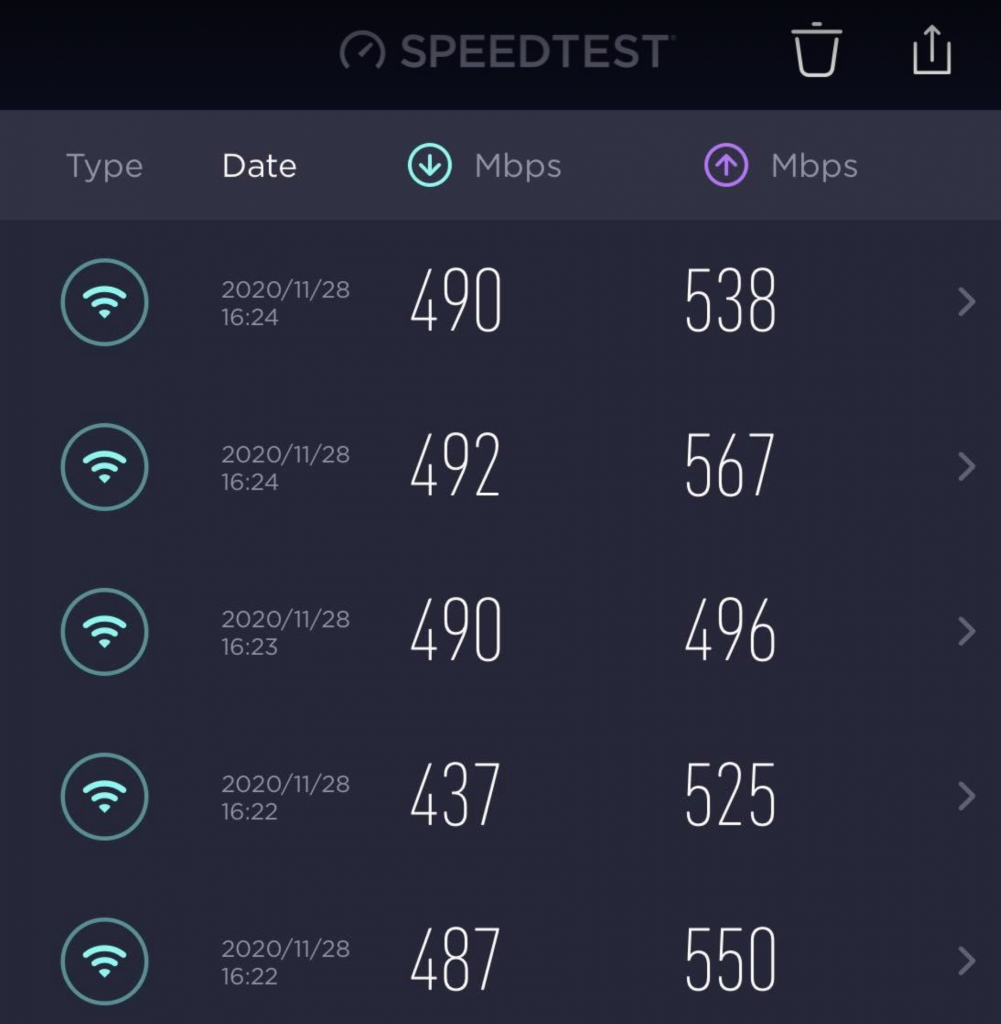 Wireless LAN (2.4Ghz, ipv4, iPhone 11)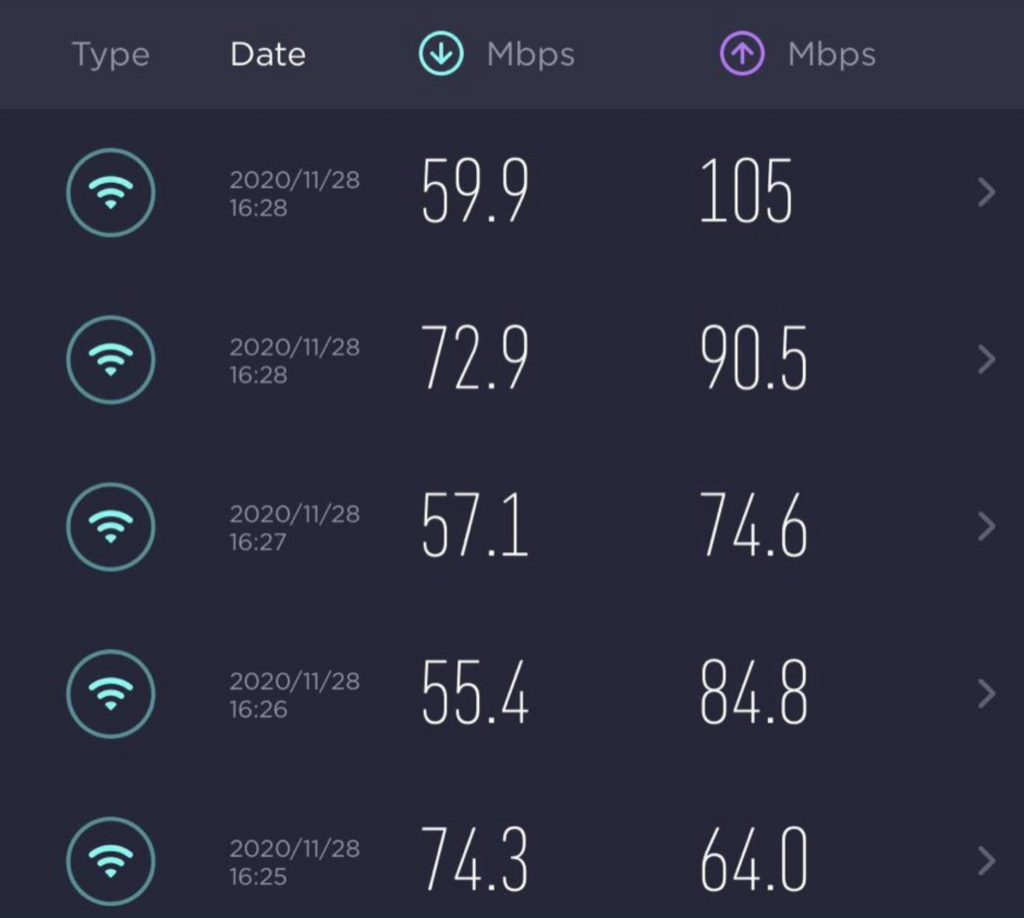 Nuro Hikari
If you want to know more about how I got my Nuro Hikari, which is the fastest internet in Japan, I'd like to summarize below regarding my personal experience.
Application
I don't know about this step since it was So-net who provided me of the option. You can read more about this blog, which I believe summarizes everything and is written in English.
You can also check first if your area of residence is covered or not by visiting this link: https://nuro.jp/hikari/service/new/?package=nuro_G2V&campaign_code=6G0416#area
Pricing
So how much am I paying for this service? It's actually cheap at only ¥998/month for the first 12 months, and then ¥4,743 starting from the 13th month onwards. There's also a¥3,000 (one-time) for the contract handling fee. The contract duration for my plan is 2 years, and if I cancel my contract within those period, they would charge me the cancelation fee of ¥9,000 + the ¥30,000 remaining construction fee (which is free for my plan).
Installation duration
It took me about 3 months before I got my internet. I applied last July, and got connected in late October.
There could be several steps that needs to be addressed, and it could range from 2~3 visits by Nuro staff.
Before starting your application, you need to confirm the ff.:
Must have permission from the unit owner, and building management that Nuro will be installed in the building.

In my case, it was all thanks to my property agent. She did all the communication until I got approval.
Nuro provides some kind of document that explains what needs to be done on the building. You can ask them about this one.

Your unit must not be more than 6 stories high. Otherwise, you are ineligible.
After all of those conditions are met, Nuro can start the installation process. The first process was to install the cables, the second one is to install the box (?), and the last one is to activate the connection. All these three (3) steps were done on separate days in a span of 3 months. Yes, that's how long it takes to get this blazing speed. Your patience will be tested, but it's all worth it at the end.
Conclusion
The plan is 2Gbps, but the hardware I think could only support up to 1Gbps. One disadvantage is that Nuro provides its own router. You cannot use any other router. Honestly, I don't need this speed with my daily work from home tasks. I could already function properly with 100Mbps or less. I could also watch Netflix and tutorial videos without any buffer time, and download packages on the net without any timeout issues. But having the fastest internet connection in Japan kinda gives you some sort of pride and bragging rights. It's worth to try it, if you've got the patience.