My girlfriend and I were supposed to have a trip to Tateyama Kurobe Alpen Route. However, the weather forecast over the weekend was so undesirable that we decided to postpone it. So where did we go instead? We visited Rikugien Autumen Illumination! But before that, we did a sidetrip to Hamarikyu Garden. The park itself is situated in the middle of Tokyo Metropolis. Who would believe that the Japanese people can still create a beautiful park with little space? It's just a 13-minute walk from the JR Shimbashi station. The entrance fee is 300 yen. We arrived pretty late though so we barely had enough time to savor the beauty of the garden.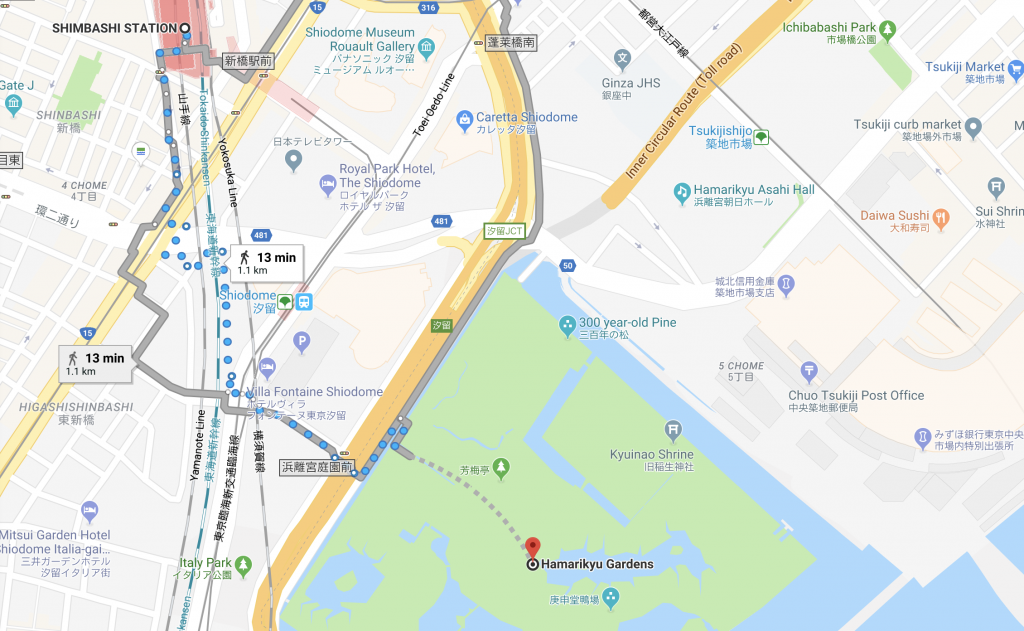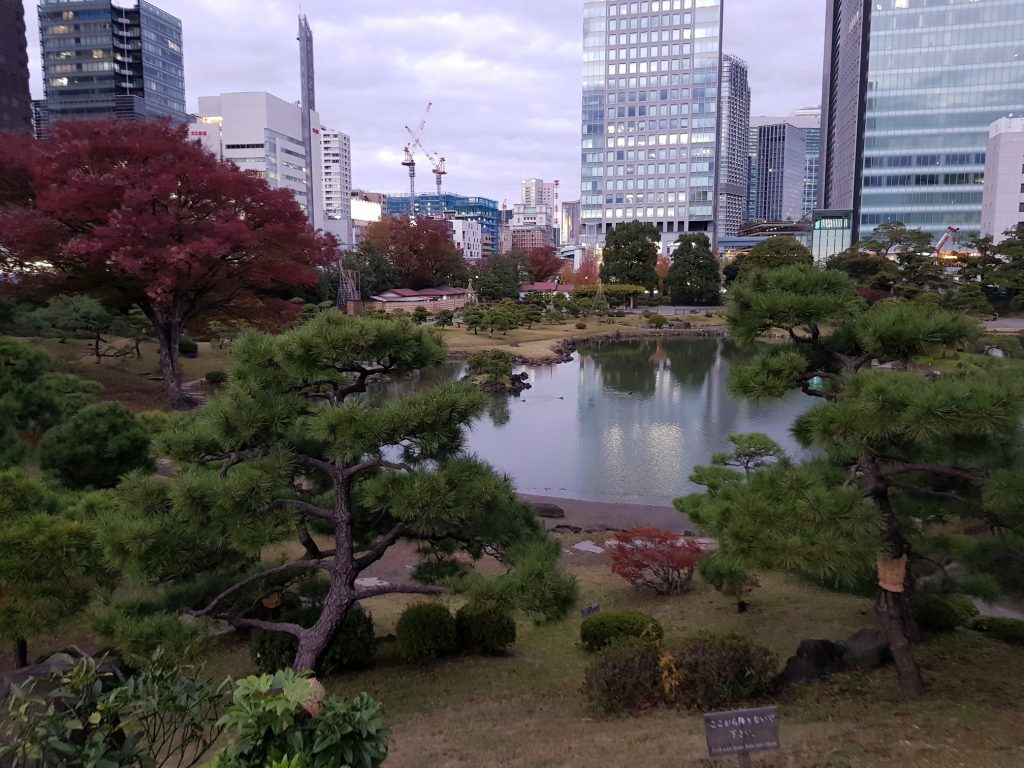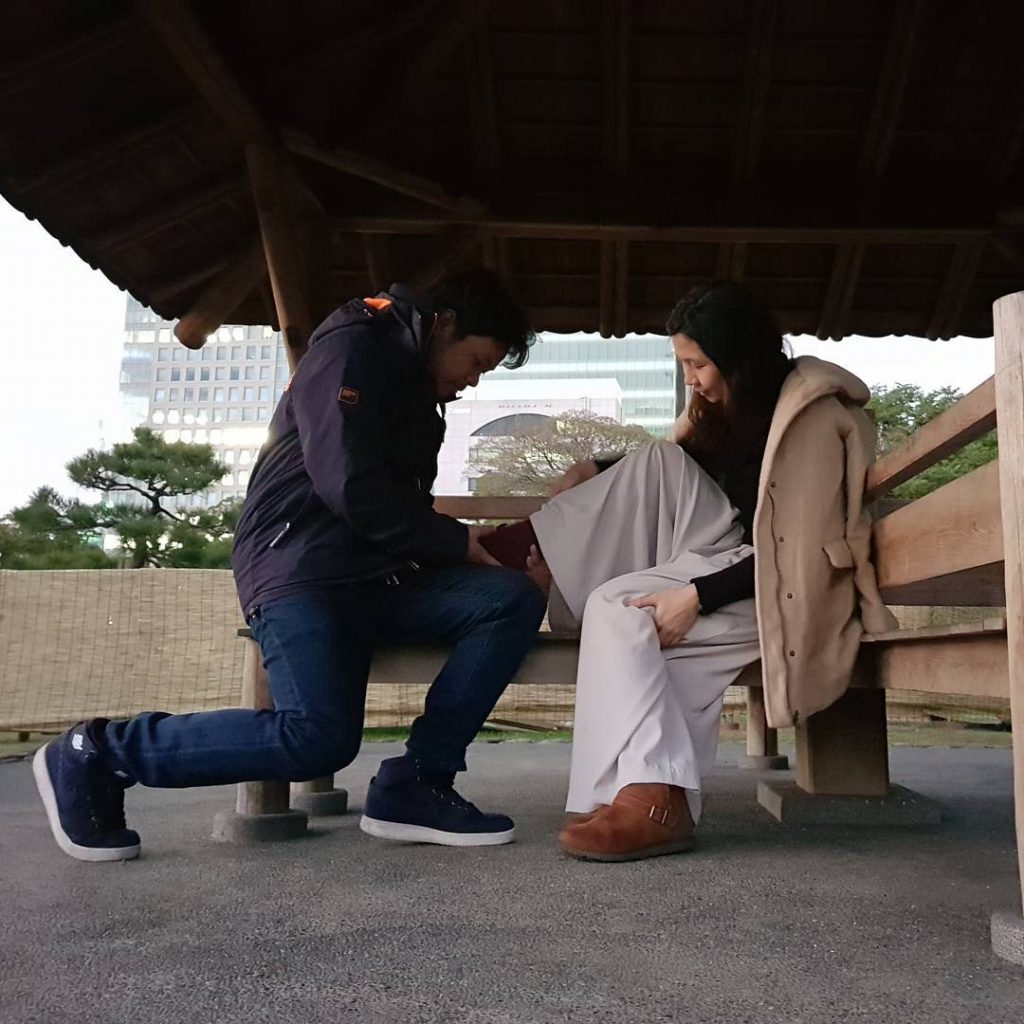 We were the last guests remaining at the park and the security is already sweeping everyone out. Japanese people are always been very polite with their customers. We had to apologize for extending their closing time. Before heading to Rikugien, we dropped by a mall in Roppongi to have dinner. I wasn't able to take a photo of our dinner, but I did have a photo of the most beautiful lady on earth.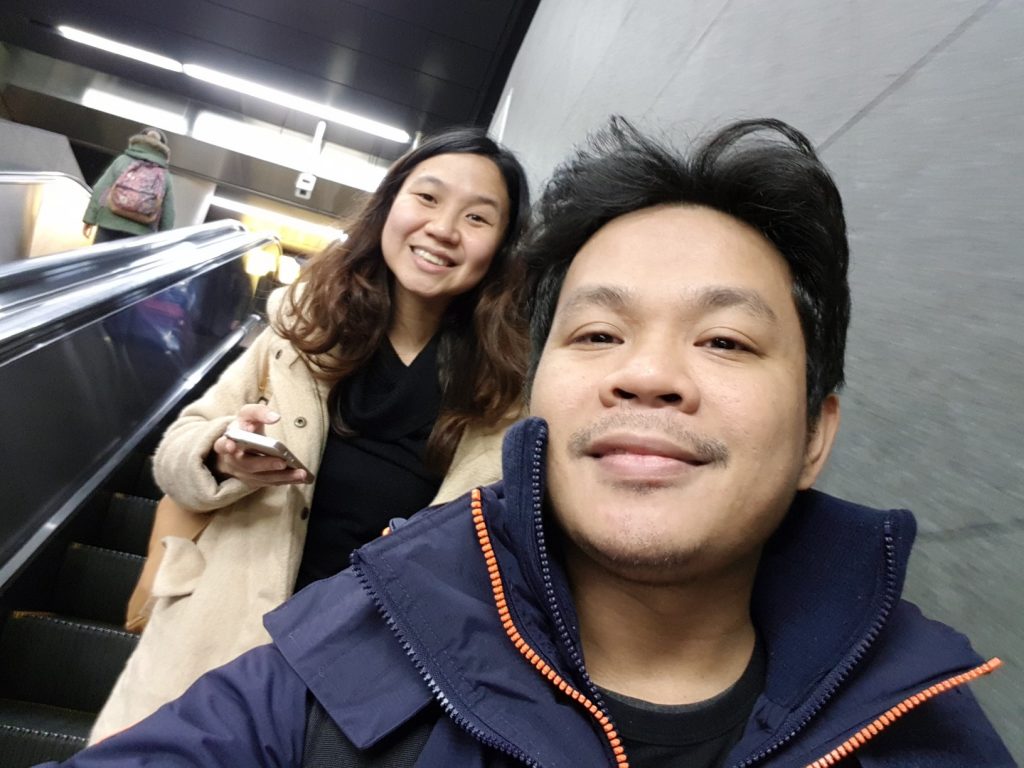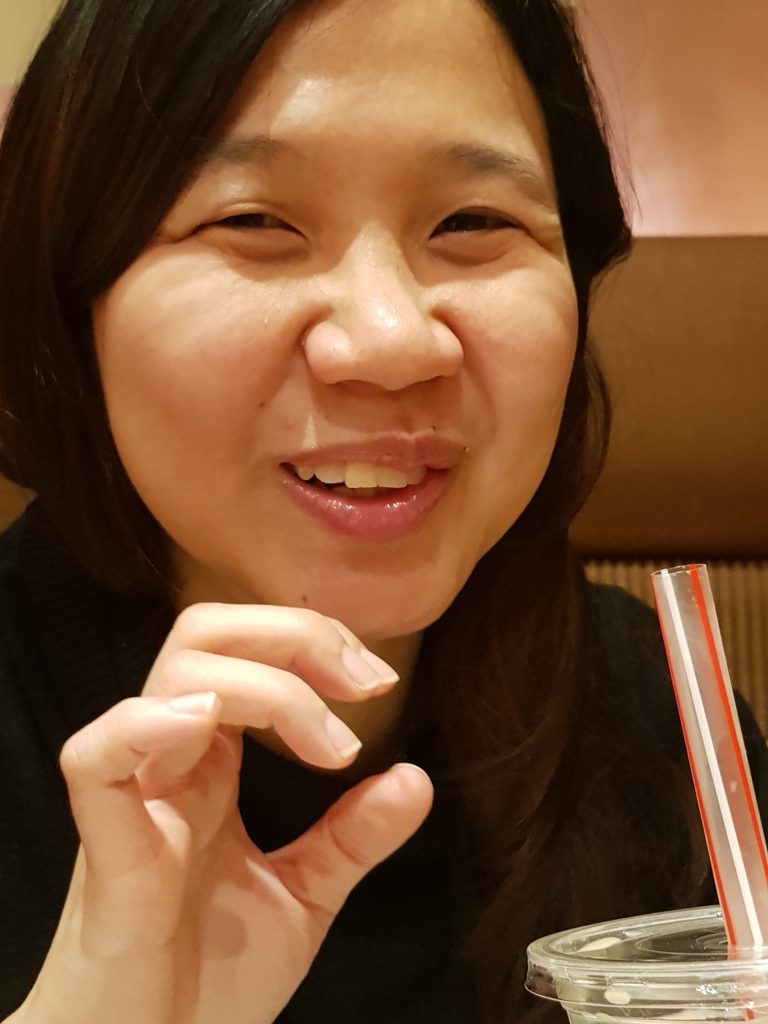 After Hamarikyu Gardens, we went to Rikugien Autumn Illumination. The place is quite far from the subway so we had to walk a few kilometers. Jenny had to guy protective goggles for her trip to India, where it was struck by intense fog. Lucky for her, we found a nearby optical shop and she was able to get one. While walking towards Rikugien, the streets were really quiet and I was having doubts if the event was really open. But alas, we found the entrance and saw a few people entering. The event has just started and we're lucky enough to be the first people to enter. Jenny told me that the last time she went there, there was a plethora of people and it was so difficult to get a scenic shot. Below are some of the photos we took from my phone. I was too lazy to bring my DSLR, but I regert leaving it because it's so much flexible and powerful during night settings.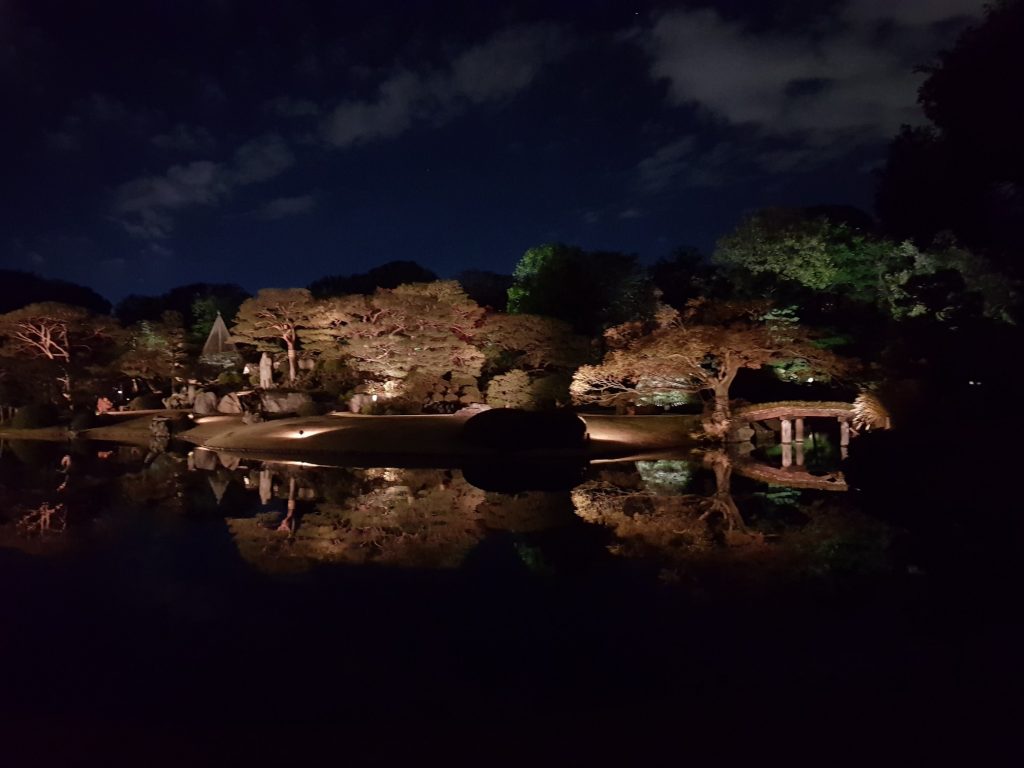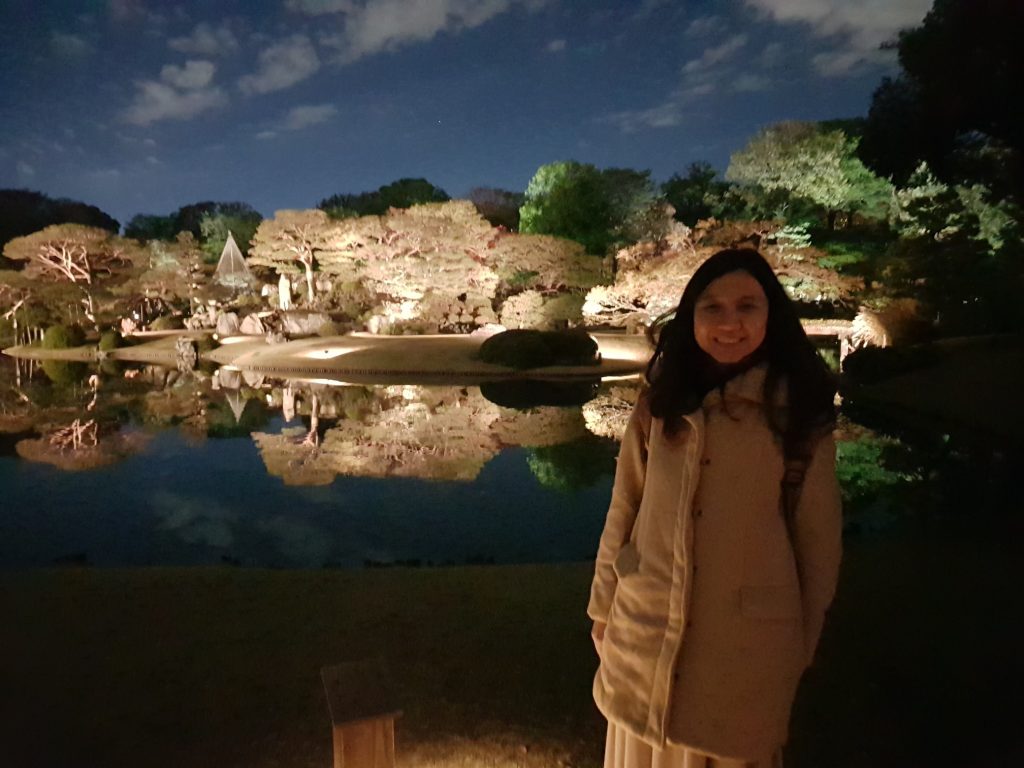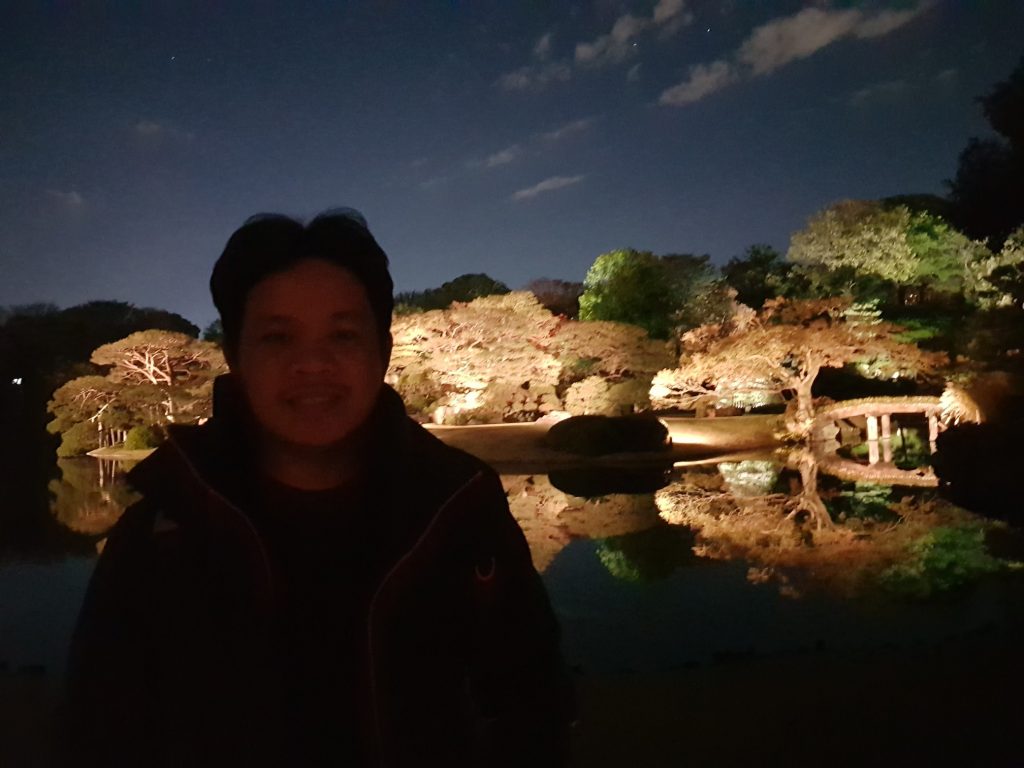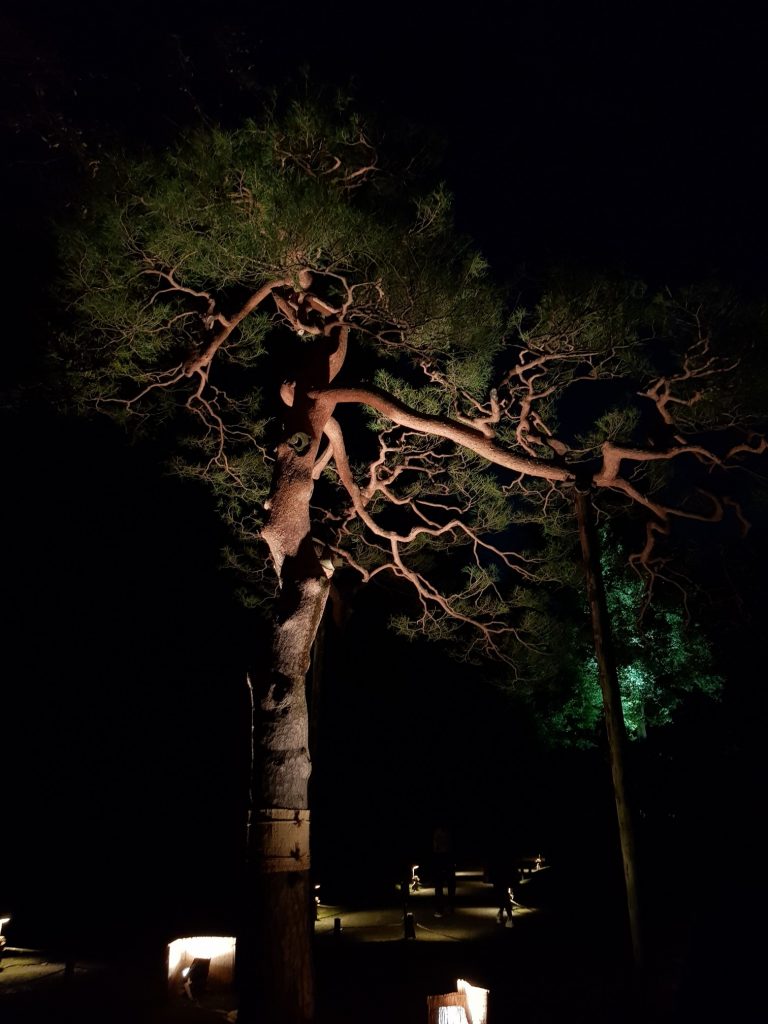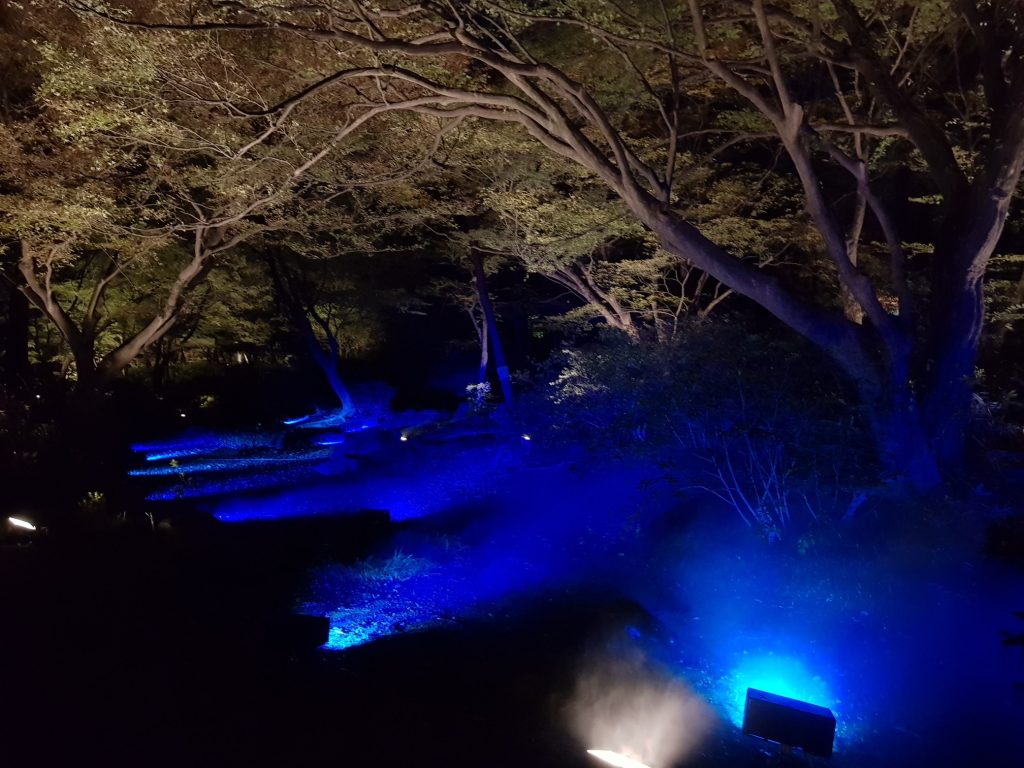 You can really see the dedication and commitment that the Japanese people put into their gardens. How intricate and complex the branches intertwine, and how the well-placed the lightings are. If ever you get to be in Tokyo during autumn, you might want to visit the Rikugien Autumn Illumination.