Last October 21 (Saturday), I gave a talk at DevCon Summit CDO. When I heard about the event, I immediately submitted a proposal. I really wanted to talk at my hometown because the IT industry is really on hypergrowth. I was also able to let my company sponsor 200 shirts during the event. My topic was about Scaling Up Web Applications. I chose this topic because I don't want people to commit the same mistakes that I did when I was a fresh graduate. It's easy to build a web app, but scaling it up to your users is probably difficult.
My siblings and I also decided that we should sponsor 2 students. The reason behind this initiative is to give those students with lesser financial capability to experience the summit. I could probably relate because when I was in college, I couldn't even afford to participate in conferences or class field trips because my family at that time wasn't really financially capable. We were really surprised of the outcome because there were 47 responses! I felt like giving out only 2 tickets don't do justice. Most of the answers were really good and sincere. I decided to increase the tickets from 2 to 10. I've contacted the winners but only 6 responded. I then asked them to join my breakout session during the event.
Luckily, our company allows a once a week work from home. So during the day of my flight, I decided to work remotely at the airport before departing by 6pm. I arrived at CdO around 7:45pm. We were 15 minutes delayed because the Duterte's presidential airplane had to be prioritized in Laguindingan Airport.
During the event day, I was surprised by the number of attendees at the venue. Some were even at the gate of USTP hoping that they'd get a walk-in ticket available. The opening plenary was by Chris Ruiz. A really funny and engaging guy who talked about Fashion Design Game Design. He was really able to captivate the audience. What a better way to start the conference! My breakout session was at 11am in a classroom setup. I pretty much like being in a breakout session versus a plenary because people who join the breakout session are really the [few] ones who are interested on your talk. To be honest, the venue was really hot. Not that I'm complaining, but I sweat a lot especially at my armpit area and hands. So kinda feels uncomfortable raising your arms. Haha! I thought I had so much time only to realize that I have 10 minutes remaining and I'm still halfway through my slides. I had to skip a very few important slides.
After my breakout session, the students that we sponsored came to me and introduced themselves. It was really so heartwarming. My only hope for them is for that gesture of mine to have an impact on them. That maybe in the near future when they're all professionals, they would be reminded of how someone sponsored them at an event like that. And they, in return, would also do the same so that kindness and generosity would multiply. I would know, because I myself experienced it when I barely didn't have anything but people were so generous and kind to me.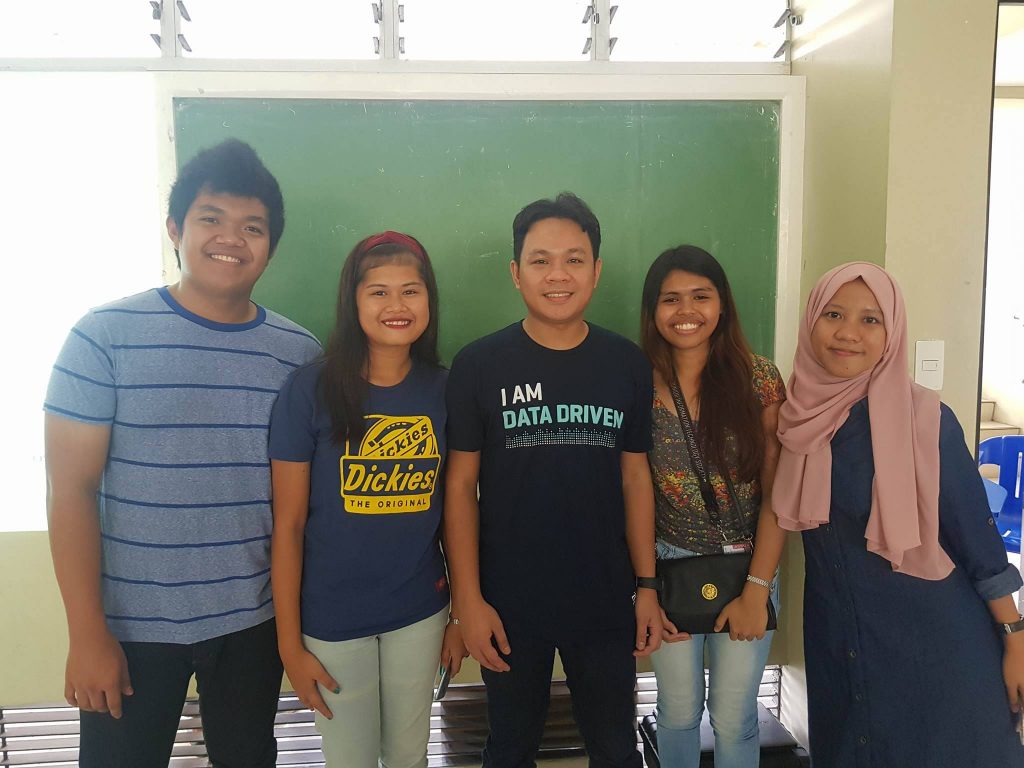 In the afternoon session, I was also a panelist in one of the discussions. It was about Software Best Practices in Software Development. I was with three other brilliant people (Red Lemon, AWS, and Syntactics). The funny thing though was that the electricity kept fluctuating and we were left in blackout. But overall, I believe it was a very productive discussion and I hope to have been able to enlighten people.
"Learn to accept feedback." -Ridvan Baluyos, Sr. Software Engr of OLX on Best Practices in Software Development #DevConSummitCDO pic.twitter.com/2vNl490MHO

— DevConPH 😎 (@DevConPH) October 21, 2017
Happening now: Panel Discussion on Best Practices in Software Development Today #DevConSummitCDO pic.twitter.com/MEwNEbh4dp

— Manila Bulletin News (@manilabulletin) October 21, 2017
I also met with my friends and teachers where we catched up a bit about life. I enjoyed the event and I hope DevCon CDO will still be doing these kind of events in the future!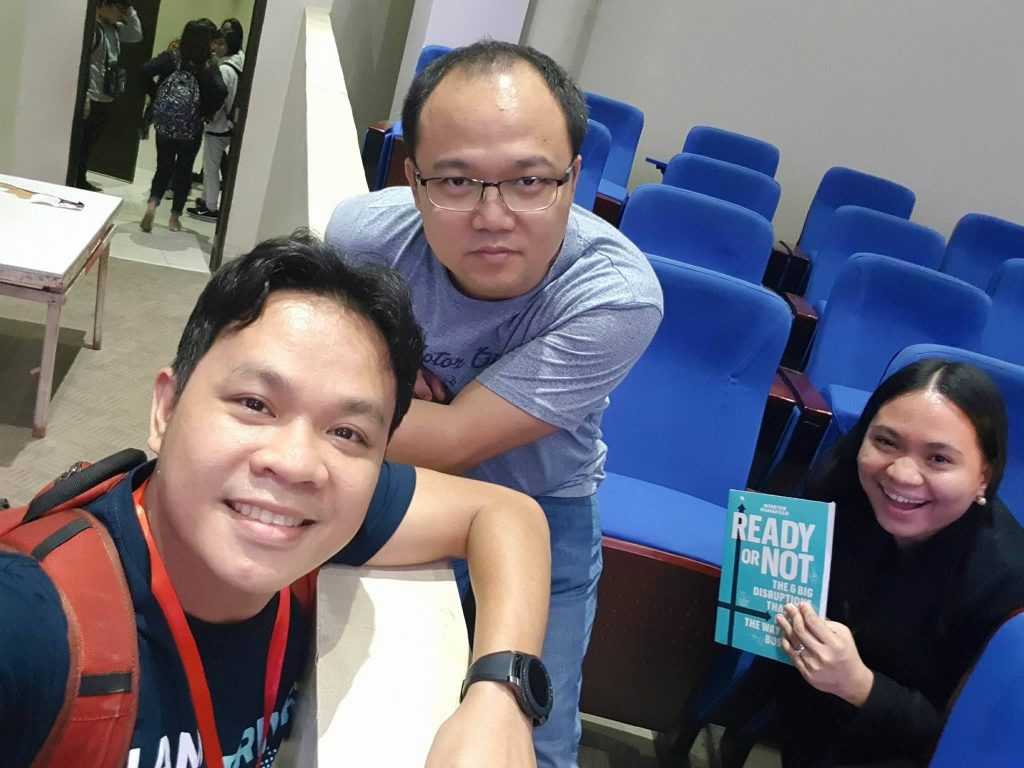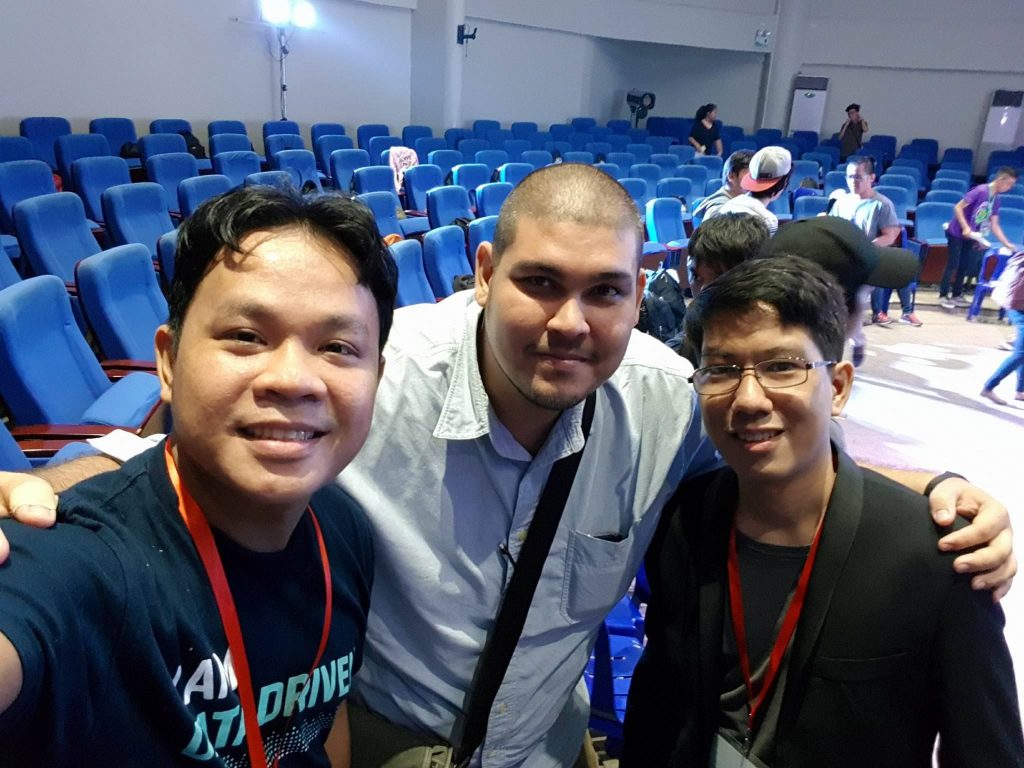 And of course, my lovely mother visited us at the venue despite her [busy] schedule. 😀